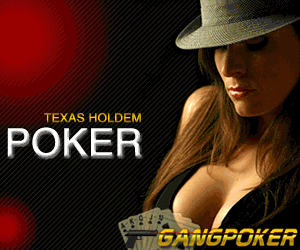 Elton John and David Furnish Are Officially Married—Check out Wedding Details and Pics from Their 2nd Ceremony!
So nice, they tied the knot twice! Elton John and David Furnish have married for the second time in a private ceremony in England. The 67-year-old Grammy-winning...
1 hour ago via E!Online
Ariana Grande: Xmas is about family
Ariana Grande is excited to have time off with her family over the festive season.
3 hours ago via music-news
Sir Elton John and David Furnish marry
Sir Elton John and David Furnish have tied the knot and are getting ready for a A-list celebration.
3 hours ago via music-news
Nick Jonas: I don't do ex friends
Nick Jonas doesn't know what ex-girlfriends Miley Cyrus and Selena Gomez think of his new solo music.
6 hours ago via music-news
Madonna's 'Rebel Heart' beats big
Madonna's Beyonce-like stealth Rebel Heart release has jumped to an immediate number one on iTunes charts in 36 countries.
7 hours ago via music-news
PHOTO GALLERY
Ogrivia Barbiela - Hot Model From Indonesia
Name: Ogrivia Ratih Barbiela
Home Town: Surabaya, Indonesia
Live: Jakarta, Indonesia
Height: 165cm
Weight: 45kg
Education: Mercu Buana University, Majoring Broadcasting
Work: Popular Magazine Indonesia
1 year ago by anonymous
Related Photo
Cindy Devina - Hot Model from Jakarta
Name: Cindy Devina
Born: October, 18
Age: 22 years old
Height: 160 cm
Weight: 41 kg
Measurements: 74 69 89 cm
Cup: C
1 hour ago by anonymous
Agnes Mo - From Cutie to Hottie
Real Name: Agnes Monica Muljoto
Chinese Name: Yang Shi Man 杨诗曼
Stage Name: Agnes Mo
Born: July, 1 1986
Agnes Mo is an Indonesian recording artist and actress. Born in Jakarta, Indonesia, she started her career in the entertainment industry at the age of six as a child singer. She has recorded three children's albums which established her as one of Indonesia's most popular child singers in the 1990s. She also became a presenter of several children's television programs. As a teenager, Agnes expanded her career to include acting. Her role in the soap opera Pernikahan Dini rocketed her name into the industry. Following her rising popularity after starring in few series of soap operas, she became the highest-paid teenage artist in Indonesia. She signed a recording deal with the US label, The Cherry Party, which is owned by Sony Music Entertainment. Her debut international single, "Coke Bottle", was released indie in September 2013, and re-released in early 2014 by Sony Music, featuring American rappers, Timbaland and T.I.
2 hours ago by anonymous
Name Napasorn Wongjit - Hot Member of Cup C Girl Band from Thailand
Name: Napasorn Wongjit
Nick Name: Name
Born: October, 14 1991
Affiliations: cup c,zaa network,mono music, mono generations
From: Bangkok, Thailand
Height:163 cm
Weight:46 kg
Measurements:34 25 35
5 hours ago by anonymous
DOWNLOAD MP3/VIDEO VIA YOUTUBE
Hunting "FOCUS ON MODELS 2" - (Minggu, 29 Sept 2013) FGirls Tv

ANINDITA PUTRI, MARIA ALENA, AGITA NUGRAHA, MEGUMI LYNN, RIEKO IWAI, OGRIVIA BARBIELLA, ELLA QHEYKO, TYA RESTYA (bandung) Registrasi: Rp 200.000,-/Fg (ots Rp...

Category: Entertainment

FOCUS ON MODELS 2 - Minggu, 29 September 2013 @ Jakarta

Indoor dan Outdoor (Photo Hunting with) MARIA ALENA, OGRIVIA BARBIELA, RIEKO IWAI, TIKA KAUNANG, ELLA QHEYKO & TYA RESTYA.

Category: Entertainment