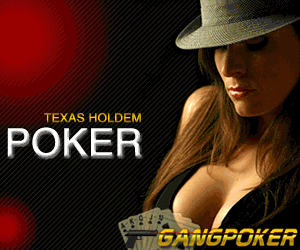 Demi Lovato Doesn't Want to Be Miley Cyrus' Friend: "I Don't Have Anything in Common With Her"
Demi Lovato really doesn't care about being friends with Miley Cyrus. The 22-year-old pop stars both found fame via The Disney Channel, thanks to their starring roles in Camp Rock...
36 mins ago via E!Online
Katie Holmes Calls Suri Cruise "Very Organized," Reveals What's on Her Daughter's 2014 Christmas List!
Suri Cruise is ready to see what's under the Christmas tree! Katie Holmes stopped by The Ellen DeGeneres Show Monday, where she discussed how she's getting ready for the holidays...
2 hours ago via E!Online
Tori Spelling and Dean McDermott Take Their Kids on a Road Trip, Then Go on a Parents-Only Date
Tori Spelling and Dean McDermott are going the distance—literally and figuratively. The True Tori stars left California for the weekend and went on a " #roadTrip with the...
2 hours ago via E!Online
Feud Over? Brandi Glanville and Adrienne Maloof Have a Tense Real Housewives of Beverly Hills Meeting
Brandi Glanville. Adrienne Maloof. Their Real Housewives of Beverly Hills feud is legendary…and when the two sit down to discuss the past in the next episode of the Bravo reality series, all...
3 hours ago via E!Online
Taylor Swift Cries During Selena Gomez's Heartbreaking AMA Performance, Gets Some Serious Side Eye
Taylor Swift was moved to tears by Selena Gomez's debut performance of "The Heart Wants What It Wants" at the 2014 American Music Awards. The pop star was clearly feeling...
4 hours ago via E!Online
PHOTO GALLERY
Putri Una - Hot Model and Actress from Indonesia
Name: Una Putri Thamrin
Birth Date: Octobet 24, 1987
Birth Place: Jakarta, Indonesia
Occupation: Model and Actress
Movie: My Last Movie
Last Appearance in Maxim Indonesia Magazines June 2013 edition.
1 year ago by anonymous
Related Photo
Fah Tawanrat Kitpittayadecha - Playmate Oct 2014 from Playboy Thailand
Name: Fah Tawanrat Kitpittayadecha / ฟ้า - ธวัลรัตน์ กฤชพิทยาเดชา
Nick Name: Fah
From: Thailand
Occupation: Model
Affiliation: Playboy Magazine Thailand
20 hours ago by anonymous
Stilly Goh - Hot Model from Malaysia
Name: Stilly Goh
Chinese Name: Wu Qiao Er 吴巧儿
Born: February 15, 1990
From: Kuala Lumpur, Malaysia
Height: 160 cm
Weight: 42 kg
20 hours ago by anonymous
Wang Ling Xuan 王凌瑄 - Hot Model From China
Name: Wang Ling Xuan 王凌瑄
From: Mudanjiang city, Heilongjiang province, China
Born: November 28, 1992
Height: 165 cm
Weight: 48 kg
7 days ago by anonymous