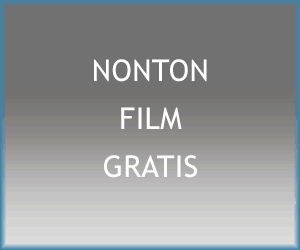 Sylvia Chang makes comeback with 'Murmur of the Hearts'
TAIPEI, Taiwan (AP) — Veteran Taiwanese filmmaker Sylvia Chang is making a comeback after a seven-year hiatus with "Murmur of the Hearts," which pairs seasoned actors with fresh faces to tell a story about three young people with a broken past struggling with finding compassion in their relationships.
2 weeks ago via Associated Press
Macau rolls out the red carpet for Asian Film Awards
Asia's movie greats converged on the gambling hub of Macau Wednesday as the city rolled out the red carpet for the Asian Film Awards. The awards, organised by the Hong Kong International Film Festival and aimed at promoting regional cinema, are in their 9th year. Movie heavyweights including China and India take on newer talents from Taiwan an
1 month ago via AFP
Photos by nanny, focus of film up for Oscar, in legal limbo
CHICAGO (AP) — A messy legal fight over copyrights to streetscape photos shot by a Chicago nanny whose life is chronicled in "Finding Vivian Maier," which is nominated for an Oscar on Sunday, threatens to slow or even stop new releases of her once-unknown work that has become a sensation only after her death.
2 months ago via Associated Press
Worker dies on Taiwan film lot to be used for Scorsese movie
TAIPEI, Taiwan (AP) — A worker has died in an accident at a Taiwanese film lot during preparations for the shooting of a new Martin Scorsese movie.
3 months ago via Associated Press
'Blind Massage' big Golden Horse winner in Taiwan
TAIPEI, Taiwan (AP) — A Chinese-French film about blind masseurs and Chinese actor and director Chen Jianbin scooped the most accolades at Taiwan's 51st Golden Horse movie awards, considered the Chinese-language equivalent of the Oscars.
5 months ago via Associated Press
PHOTO GALLERY
Vivian Lin - Hot Model from Taiwan
Name: Vivian Lin
Birth Date: March, 17
From: Taiwan
Live: Taiwan/Los Angeles, USA
Occupation: Model
Height: 168 cm
Weight: 47 kg
Education: California State University, Los Angeles
2 years ago by anonymous
#Vivian Lin
#Taiwan
#California State University
Related Photo
DJ Bombshell aka Amy Kao - Hot Female DJ from Taiwan
Name: Amy Kao
Popular Name: DJ Bombshell
From: Taiwan
Occupation DJ
Award: Winner of FHM Sexy Goddness 2011
1 week ago by anonymous
Sobi Guo Yaxin - Hot Sexy Dancer from Taiwan
Name: Guo Yaxin 郭亞芯
Nick Name: Sobi
From: Chiayi, provincial city of Taiwan Province
Occupation: Sexy Dancer
2 weeks ago by anonymous
DJ Mimi - Hot DJ from Tainan
Name: Chang Mimi
Nick Name: DJ Mimi
Born: March, 11
From: Tainan, Taiwan
Occupation: Female DJ
2 weeks ago by anonymous
DOWNLOAD MP3/VIDEO VIA YOUTUBE