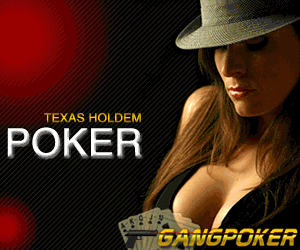 Eminem offers up 66 track mixtape
Eminem has uploaded a 66 track mixtape just weeks ahead of his new album 'Shady XV'.
1 hour ago via music-news
System Of A Down 'Armenian Genocide' show
Live Nation announce that SYSTEM OF A DOWN will be heading to London in April 2015 to play an exceptionally special and important show
2 hours ago via music-news
Sting goes back to acting to save Last Ship
Sting is returning to acting to try and save his Broadway musical The Last Ship.
3 hours ago via music-news
Nicki Minaj admits to feeling 'Shy a Lot'
Nicki Minaj isn't exactly a stranger to wearing revealing clothing. She also isn't afraid to get a little sexy during her award show appearances.
3 hours ago via music-news
Bette Midler announces additional O2 show
Multiple Grammy Award-winning singer and legendary performer Bette Midler has today announced that she will play a second show at The O2
4 hours ago via music-news
PHOTO GALLERY
Sandra Yosefine - Indonesian Sexy Model
Name: Sandra Cherie Yosefine
Height: 5' 7"
Weight: 100 lbs
Shoe size: 7.5
Ethnicity: Indonesian Chinese
Religious views :Christiant
Activities :modeling
2 years ago by anonymous
Related Photo
Fah Tawanrat Kitpittayadecha - Playmate Oct 2014 from Playboy Thailand
Name: Fah Tawanrat Kitpittayadecha / ฟ้า - ธวัลรัตน์ กฤชพิทยาเดชา
Nick Name: Fah
From: Thailand
Occupation: Model
Affiliation: Playboy Magazine Thailand
14 hours ago by anonymous
Stilly Goh - Hot Model from Malaysia
Name: Stilly Goh
Chinese Name: Wu Qiao Er 吴巧儿
Born: February 15, 1990
From: Kuala Lumpur, Malaysia
Height: 160 cm
Weight: 42 kg
15 hours ago by anonymous
Wang Ling Xuan 王凌瑄 - Hot Model From China
Name: Wang Ling Xuan 王凌瑄
From: Mudanjiang city, Heilongjiang province, China
Born: November 28, 1992
Height: 165 cm
Weight: 48 kg
7 days ago by anonymous