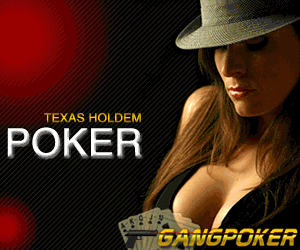 Happy Halloween! Check Out Kim Kardashian, Lea Michele, Justin Bieber and More Stars in Costume!
Another year, another Halloween, another roundup of elaborate (and in some cases, multiple) celeb costumes! Kim Kardashian, Lea Michele, Justin Bieber, Heidi Klum, Neil Patrick Harris...
5 hours ago via E!Online
Melanie Griffith on Who She'd Like to Date Next and Why She'll Never Watch Daughter Dakota Johnson in Fifty Shades of Grey
We can count at least 50 reasons, one per shade, why Melanie Griffith might want to not see daughter Dakota Johnson's next movie. But the 57-year-old mother of three, who has had her...
6 hours ago via E!Online
Chris Brown Talks All Things Rihanna: The Assault, Their Relationship, Drake and More—Watch Now!
Now that a substantial amount of time has passed, it seems like Chris Brown is willing and ready to talk about all of the things he may have been hesitant to address five years ago. The...
6 hours ago via E!Online
Kimye naming home after Downton Abbey
Kim Kardashian and Kanye West are reportedly naming their Los Angeles home in honour of their favourite TV show, Downton Abbey.
7 hours ago via music-news
Wait, So Why Was Amanda Bynes Released From a Psychiatric Hold Right After It Was Extended? Here's How She Got Out Early & What's Next
OK, so Amanda Bynes was out and about last night in West Hollywood, just days after a judge extended her stay in a psychiatric hospital for another 30 days. She was spotted Thursday...
7 hours ago via E!Online
PHOTO GALLERY
Edison Chen's new scandal with Joyce Wu
Following Edison Chen (陈冠希) and his friends' physical assault against reporters in Beijing on May 20th, Edison has been accused of sexually harassing mainland actress, Joyce Wu (吴思凡), pressuring her to meet him at his hotel room! Edison's suggestive text messages were exposed by Joyce's friend, who hoped that the public shaming would put a stop to his unwelcome advances!
2 years ago by SivaSheak
Related Photo
Nono Gu Guanyun 辜莞允 - Hot Model from Taiwan in Topless Photo Scandal
Name: Nono Gu Guanyun 辜莞允
Born: February 16, 1992
Measurements:33C 24 34
Height:167cm
From: Taipei, Taiwan
2 days ago by anonymous
Cita Citata - Popular New Singer from Bandung
Popular Name: Cita Citata
Born: August 14, 1994
Occupation: Dangdut singer
from: Bandung, Indonesia
Popular Song: Sakitnya tuh disini
2 weeks ago by anonymous
Line - New Model from South Korea
Nick Name: Line
From: South Korea
Occupation: Model
1 month ago by anonymous
RELATED Youtube VIDEOS
Youtube video cannot be found!