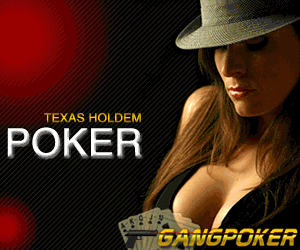 Watch a Special First Look at Jason Kennedy and Lauren Scrugg's Romantic Wedding Ceremony
It's the moment we've all been waiting for! After seeing plenty of gorgeous photos and hearing bits and pieces of the symbolic ceremony, followers of Jason Kennedy and Lauren...
24 mins ago via E!Online
The Kardashians Aren't the Only Ones: Kate Middleton Also Gets Compared to an Into the Woods Character
Christine Baranski garnered a ton of headlines recently when she compared Cinderella's evil stepfamily in Into the Woods to the Kardashians. "It's gotten a lot mileage...
1 hour ago via E!Online
Jessica Simpson Shows Off Hot Legs, Tiny Waist in Sexy Christmas Pics!
Merry, merry Christmas from Jessica Simpson! The mogul mama showed off her slim, sexy figure in a fun holiday photo shoot, posting fun pictures of herself by the Christmas tree to...
2 hours ago via E!Online
North Korea Threatens U.S. Over The Interview, Denies Involvement in Sony Hack (Again)
North Korean officials aren't just upset with Sony about he Interview —Kim Jong-un and co. have issues with the U.S. government, too. Per NBC News, North Korean officials said...
3 hours ago via E!Online
Kiss recording with Japanese Idol winners
KISS have recorded two new songs with the Japanese Idol winners Momoiro Clover Z (also known as Momoclo).
5 hours ago via music-news
PHOTO GALLERY
Edison Chen's new scandal with Joyce Wu
Following Edison Chen (陈冠希) and his friends' physical assault against reporters in Beijing on May 20th, Edison has been accused of sexually harassing mainland actress, Joyce Wu (吴思凡), pressuring her to meet him at his hotel room! Edison's suggestive text messages were exposed by Joyce's friend, who hoped that the public shaming would put a stop to his unwelcome advances!
2 years ago by SivaSheak
Related Photo
Nono Gu Guanyun 辜莞允 - Hot Model from Taiwan in Topless Photo Scandal
Name: Nono Gu Guanyun 辜莞允
Born: February 16, 1992
Measurements:33C 24 34
Height:167cm
From: Taipei, Taiwan
2 months ago by anonymous
Cita Citata - Popular New Singer from Bandung
Popular Name: Cita Citata
Born: August 14, 1994
Occupation: Dangdut singer
from: Bandung, Indonesia
Popular Song: Sakitnya tuh disini
2 months ago by anonymous
Line - New Model from South Korea
Nick Name: Line
From: South Korea
Occupation: Model
3 months ago by anonymous
DOWNLOAD MP3/VIDEO VIA YOUTUBE
Youtube video cannot be found!