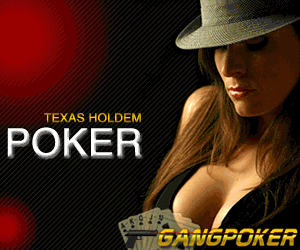 U2 new appology
U2 has used an interview with Rolling Stone to apologise, once again, for the Songs of Innocence / iTunes debacle and to detail
36 mins ago via music-news
Slipknot to debut at no.1 in USA
Slipknot is going to ruin Neil Diamond's chance at scoring only the second number 1 of his career.
45 mins ago via music-news
Bryan Adams: Hippy hair held me back
Bryan Adams looked too much like a hippy to get a job as a teenager.
1 hour ago via music-news
Alvin Stardust guitar insured for £1.5 million
Alvin Stardust was the owner of a guitar insured for £1.5 million.
2 hours ago via music-news
Taylor Swift: Handwritten notes are the best
Taylor Swift always puts pen to paper when she wants to thank someone.
3 hours ago via music-news
PHOTO GALLERY
Misa Campo - beautiful American (half Philippines and Dutch) female model
Name: Michika Devieux best known as Misa Campo with nickname Stunning Campo
Born: January 28, 1988
Star sign: Aquarius
Height: 168 cm
Measurements: 36-24-34
2 years ago by admin
#Misa Campo
#Phillippines
#American
#Michika Devieux
Related Photo
Jenny Nguyen - Hot Model from USA with Vietnamese and American heritage
Name: Jenny Nguyen
Place of birth: California,United States
Heritage: Vietnamese and American
Height: 165 cm
Weight: 48 kg
Measurement: 86 61 81
Occupation: Model/Cafe Waitress
1 year ago by anonymous
Jessica Cambensy - Chinese American Model New Hot Pics in 2012
Name:Jessica Cambensy
Date of Birth:August 14, 1988
Measurements:33C,24,35
Height:170cm
Advertisement:
McDonald's (Japan)
Au Kddi (Japan)
Wacoal (Hongkong)
Canon(Hongkong)
Model Agency: Model One
2 years ago by admin
Leah Dizon - American Born Asian Model and Singer
Name: Leah Donna Dizon
Born: September 24, 1986
Las Vegas, Nevada, U.S.
Occupation: Former Gaijin tarento, singer, and model
Children: 1
Leah Donna Dizon was born in Las Vegas, Nevada on September 24, 1986. Her mother is of French descent and her father is half Filipino and half Chinese. Her parents work as casino dealers. Dizon is the fourth of six children: she has two older brothers, an older sister, and two younger brothers. In an interview, she explains that she listened to rock and R&B music and trained in dance since the age of 12. Dizon has said that her mother was "very strict and monitored [Dizon's] spending habits". When she was 14 years old, she worked at a clothing store and eventually saved enough money to travel to Japan alone for a trip. She attended the Las Vegas Academy of Performing Arts for her freshman and sophomore years but graduated from the public Eldorado High School in 2004, where she became active in theater.At the age of 18, Dizon relocated to Los Angeles, California and attended college as a film major for her freshman year.
2 years ago by anonymous
RELATED Youtube VIDEOS
Youtube video cannot be found!