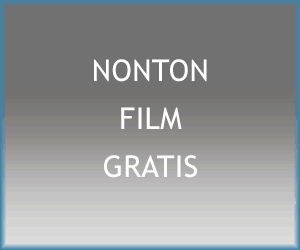 Lenny Kravitz nixes Asia tour
Lenny Kravitz on Friday abruptly canceled a tour of Asia and Australia, with the rocker blaming unspecified scheduling issues. The singer-songwriter, whose mix of rock with soul and funk elements has won him a wide international following, had been scheduled to head in March to Japan, the Philippines, Indonesia and Malaysia before a series of dates
2 months ago via AFP
Lady Gaga Releases "Aura" Music Video From Machete Kills—Watch Now!
Lady Gaga fans got a taste of her single "Aura" when the trailer for her upcoming film Machete Kills surfaced on the Internet last week. But now, all eyes (and ears) are focused...
2 years ago via E!Online
Bikini Shot of the Day: Vanessa Hudgens and Ashley Greene Are Sexy in the Bali Sun
Talk about your two-for-one sightings! Vanessa Hudgens and Ashley Greene offered up a visual feast for the eyes while lounging together on a yacht in Bali, Indonesia, on...
2 years ago via E!Online
Aerosmith cancels Indonesia show over bomb plot
Aerosmith has decided to cancel a May 11 show in Jakarta, Indonesia after reports of a plot to bomb the Myanmar Embassy.
2 years ago via music-news
JLo tones down concert in Indonesia
Jennifer Lopez wowed thousands of fans in Indonesia, but they didn't see as much of her as concertgoers in other countries — the American pop star toned down both her sexy outfits and her dance moves during her show in the world's most populous Muslim country, promoters said Saturday.
2 years ago via Associated Press
PHOTO GALLERY
Aura Kasih - Indonesian singer, actress and model
Full Name: Sanny Aura Syahrani
Father's Name: Jajad Sugiyatna
Mother's Name: Laela
Last Education: SMA Angkasa Tasikmalaya year 2004
Height: 171 cm
Weight: 50 Kg
Hobby: Makan, Tidur, Nyanyi, Renang, Badminton, design baju
Music Favourite : Music reggae (Baby Charm, Bounty Killer, Lady Saw), 311, Social Distortion, Sublime, The Clash, Madonna, Ras Muhammad, Johnny Cash dan Frank Sinatra.
3 years ago by admin
#Aura Kasih
#Indonesian Singer
#Indonesian Actress
#Indonesian Model
Related Photo
Manda Cello - Hot Indonesian Model and Singer
Name: Manda Cello
Occupations: Singer, Model and Presenter
From: Bandung, Indonesia
2 years ago by anonymous
Nasya Marcella - Cute Indonesian Actress and Model
Name: Victoria Nasya Marcella Tedja
Popular Name: Nasya Marcella
Birth Date: December, 9 1996
Birth Place: Jakarta, Indonesia
Height: 168 cm
2 years ago by anonymous
Destya Ayu Andiani - Hot Indonesian Model
Name: Destya Ayu Andiani
Birth Date: December, 13 1993
Origin: Surabaya, Indonesia
Home Town: Bali, Indonesia
Occupation: Freelance Model
Education: Universitas Pembangunan Nasional "Veteran" Jawa Timur
2 years ago by anonymous
DOWNLOAD MP3/VIDEO VIA YOUTUBE