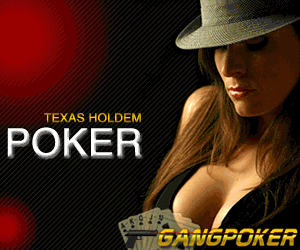 Hackers Threaten to Release Iggy Azalea's Alleged Sex Tape If She Doesn't Apologize to Azealia Banks
Well this is one way to get an apology. A mysterious Twitter handle named @TheAnonMessage has threatened to release still images from an alleged sex tape involving Iggy Azalea...
2 hours ago via E!Online
Diane von Furstenberg Selects Official DVF Global Brand Ambassador—Find Out Who She Hired!
It's the season finale of House of DVF and it's down to the wire! Legendary fashion designer Diane von Furstenberg must choose her first-ever DVF Global Brand Ambassador. But...
2 hours ago via E!Online
Homeland Delivers the Sleepiest Season Finale Ever, But At Least There Was Kissing
Well, that was certainly not what we were expecting.   We just spent an hour with our hearts nearly jumping out of our chests in anticipation of what might happen, only to be...
2 hours ago via E!Online
The Wildest Moments From Scott Disick and Kourtney Kardashian's Trip to Fire Island on Kourtney & Khloé Take The Hamptons
On Sunday's all-new episode of Kourtney & Khloé Take The Hamptons, things in the Hamptons reached a new level of wild! Usually it's all about the Kardashian ladies,...
3 hours ago via E!Online
Kelly Clarkson and Baby River Rose Look So Happy Before Celebrating First Christmas Together
Excuse us, but we're just catching our breath after this adorable post. One week before Kelly Clarkson celebrates her first Christmas with baby River Rose, the American Idol winner...
4 hours ago via E!Online
PHOTO GALLERY
Aura Kasih - Indonesian singer, actress and model
Full Name: Sanny Aura Syahrani
Father's Name: Jajad Sugiyatna
Mother's Name: Laela
Last Education: SMA Angkasa Tasikmalaya year 2004
Height: 171 cm
Weight: 50 Kg
Hobby: Makan, Tidur, Nyanyi, Renang, Badminton, design baju
Music Favourite : Music reggae (Baby Charm, Bounty Killer, Lady Saw), 311, Social Distortion, Sublime, The Clash, Madonna, Ras Muhammad, Johnny Cash dan Frank Sinatra.
2 years ago by admin
#Aura Kasih
#Indonesian Singer
#Indonesian Actress
#Indonesian Model
Related Photo
Manda Cello - Hot Indonesian Model and Singer
Name: Manda Cello
Occupations: Singer, Model and Presenter
From: Bandung, Indonesia
2 years ago by anonymous
Nasya Marcella - Cute Indonesian Actress and Model
Name: Victoria Nasya Marcella Tedja
Popular Name: Nasya Marcella
Birth Date: December, 9 1996
Birth Place: Jakarta, Indonesia
Height: 168 cm
2 years ago by anonymous
Destya Ayu Andiani - Hot Indonesian Model
Name: Destya Ayu Andiani
Birth Date: December, 13 1993
Origin: Surabaya, Indonesia
Home Town: Bali, Indonesia
Occupation: Freelance Model
Education: Universitas Pembangunan Nasional "Veteran" Jawa Timur
2 years ago by anonymous
DOWNLOAD MP3/VIDEO VIA YOUTUBE