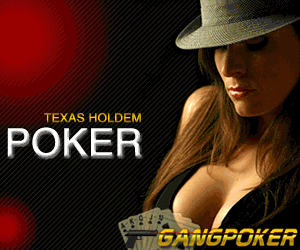 Spandau Ballet add second O2 Arena date
Due to overwhelming demand Spandau Ballet have added a second night at the London O2 Arena on March 18th 2015.
9 mins ago via music-news
Billy Joel writing new music 'for himself'
Billy Joel continues to be a composer. He's just not concerned about anyone else ever hearing the music.
3 hours ago via music-news
Sex Tape Bonus Features: Jason Segel Talks Putting His Junk in Cameron Diaz's Face—Plus, Bloopers! Watch Now!
For your viewing pleasure... E! News has exclusively obtained two bonus clips from Cameron Diaz and Jason Segel's comedy Sex Tape, which is available now on Blu-Ray,  and yes,...
6 hours ago via E!Online
New Mom Scarlett Johansson Makes Barbara Walters' List of 10 Most Fascinating People of 2014—See Who Else Made the Cut!
Is it that time of the year already?! Barbara Walters is hard at work finalizing her list of the 10 Most Fascinating People of 2014. And although celebrities still have a little more...
7 hours ago via E!Online
Jessica Biel and Justin Timberlake "Satisfied" After Tabloid Apologizes for False Report About J.T. Flirting in Paris
Justin Timberlake and Jessica Biel make one heck of a team. The longtime couple, who tied the knot in 2012, scored a moral victory in a Dublin courtroom today when the British...
7 hours ago via E!Online
PHOTO GALLERY
Aura Kasih - Indonesian singer, actress and model
Full Name: Sanny Aura Syahrani
Father's Name: Jajad Sugiyatna
Mother's Name: Laela
Last Education: SMA Angkasa Tasikmalaya year 2004
Height: 171 cm
Weight: 50 Kg
Hobby: Makan, Tidur, Nyanyi, Renang, Badminton, design baju
Music Favourite : Music reggae (Baby Charm, Bounty Killer, Lady Saw), 311, Social Distortion, Sublime, The Clash, Madonna, Ras Muhammad, Johnny Cash dan Frank Sinatra.
2 years ago by admin
#Aura Kasih
#Indonesian Singer
#Indonesian Actress
#Indonesian Model
Related Photo
Manda Cello - Hot Indonesian Model and Singer
Name: Manda Cello
Occupations: Singer, Model and Presenter
From: Bandung, Indonesia
1 year ago by anonymous
Nasya Marcella - Cute Indonesian Actress and Model
Name: Victoria Nasya Marcella Tedja
Popular Name: Nasya Marcella
Birth Date: December, 9 1996
Birth Place: Jakarta, Indonesia
Height: 168 cm
1 year ago by anonymous
Destya Ayu Andiani - Hot Indonesian Model
Name: Destya Ayu Andiani
Birth Date: December, 13 1993
Origin: Surabaya, Indonesia
Home Town: Bali, Indonesia
Occupation: Freelance Model
Education: Universitas Pembangunan Nasional "Veteran" Jawa Timur
1 year ago by anonymous