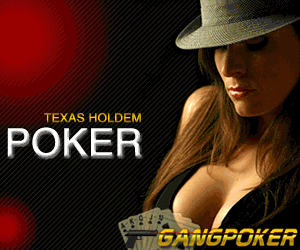 What's Your Ultimate Fall TV Obsession? Nominate Your Favorite Now!
Cooler temps. Sweather weather. Pumpkin everything. Yep, we're officially in the peak of fall, when you almost wish you could freeze time and savor this fleeting moment just a little...
23 mins ago via E!Online
Gravenhurst 10 year anniversary dates
To celebrate a decade of work on Warp Records, Gravenhurst announces a UK and European tour playing the album Flashlight Seasons in full.
38 mins ago via music-news
Pippa Middleton Says She Doesn't Diet (She Loves Chocolate and Wine!), So How Does She Stay Fit?
Looking like Pippa Middleton is easier than one might think. In her first column for Britain's Waitrose Weekend magazine, Duchess of Cambridge Kate Middleton's little sister...
48 mins ago via E!Online
Rudimental and Gorgon City get high
Rudimental and Gorgon City played back-to-back last night at #FlightDecks, entertaining an audience of thousands of fans across
1 hour ago via music-news
Dean McDermott Hates "Monster" Label, Argues He's "Not the First Person to Ever Cheat on His Wife"
Dean McDermott won't be defined by his downfall. As his wife Tori Spelling remains hospitalized, the Chopped Canada host is opening up about the state of his marriage and his public...
2 hours ago via E!Online
PHOTO GALLERY
Aura Kasih - Indonesian singer, actress and model
Full Name: Sanny Aura Syahrani
Father's Name: Jajad Sugiyatna
Mother's Name: Laela
Last Education: SMA Angkasa Tasikmalaya year 2004
Height: 171 cm
Weight: 50 Kg
Hobby: Makan, Tidur, Nyanyi, Renang, Badminton, design baju
Music Favourite : Music reggae (Baby Charm, Bounty Killer, Lady Saw), 311, Social Distortion, Sublime, The Clash, Madonna, Ras Muhammad, Johnny Cash dan Frank Sinatra.
2 years ago by admin
#Aura Kasih
#Indonesian Singer
#Indonesian Actress
#Indonesian Model
Related Photo
Manda Cello - Hot Indonesian Model and Singer
Name: Manda Cello
Occupations: Singer, Model and Presenter
From: Bandung, Indonesia
1 year ago by anonymous
Nasya Marcella - Cute Indonesian Actress and Model
Name: Victoria Nasya Marcella Tedja
Popular Name: Nasya Marcella
Birth Date: December, 9 1996
Birth Place: Jakarta, Indonesia
Height: 168 cm
1 year ago by anonymous
Destya Ayu Andiani - Hot Indonesian Model
Name: Destya Ayu Andiani
Birth Date: December, 13 1993
Origin: Surabaya, Indonesia
Home Town: Bali, Indonesia
Occupation: Freelance Model
Education: Universitas Pembangunan Nasional "Veteran" Jawa Timur
1 year ago by anonymous