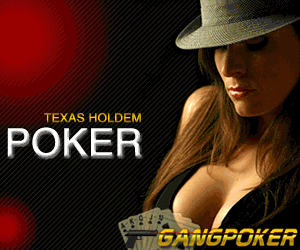 Sundance First Look: Pearce, Smulders get rom com 'Results'
PARK CITY, Utah (AP) — Director Andrew Bujalski delivers his most mainstream film to date with "Results," a heartfelt will-they-or-won't-they romantic comedy about two very different personal trainers (Cobie Smulders and Guy Pearce) working together in Texas.
12 hours ago via Associated Press
The Libertines to headline T in the Park
The likely lads are the very first act to be announced for this year's festival – the first to be held at T in the Park's brand new home
12 hours ago via music-news
Sundance Insider Video: Arlene Santana Takes Park City!
Arlene Santana is going Sundancing, y'all! Sundance 2015 is the E! correspondent's first time at the famous indie film festival—and she's taking you with...
16 hours ago via E!Online
Plot foiled? Sundance doc lifts lid on FBI stings
"They themselves are the ones posing the inducements and suggestions for criminal activity," he told AFP in an interview with fellow filmmaker Lyric Cabral in Park City, Utah. The documentary tells the real story of "Shariff," a 63-year-old informant for the Federal Bureau of Investigation (FBI) who is tasked with monitoring a M
1 day ago via AFP
First Look: 'Dope' is fresh, funny and music-filled
PARK CITY, Utah (AP) — Punk rock, Bitcoin, '90s hip-hop, BMX bikes, street thugs and Harvard come together in "Dope," a wonderfully fresh, thoughtful and music-filled coming-of-age story.
1 day ago via Associated Press
PHOTO GALLERY
Park Sora - Korean Model
Name: Park Sora 박소라
Date of Birth: Jul 29, 1988
Height: 166 cm
Weight: 48 kg
Park Sora 박소라 is a model from Busan, South Korea but raised in Seoul and graduated in broadcasting from the Baekje Arts College 백제예술대학. Park Sora debuted in 2009 in a girl group known as "Flying Girls" 플라잉걸스 with the stage name Gayoung 가영 under Doll Communications. They released an EP known as "Girl's Hot" but unfortunately, her musical career did not last and Flying Girls were disbanded eventually. Ever since, Park Sora has appeared in several TV commercials and also appeared in the movie "Bronze Medalist" (2009) starring Lee Bum Soo 이범수. Currently, Park Sora is modeling for a popular online boutique in South Korea known as STYLENANDA.
3 years ago by anonymous
#Park Sora
#박소라
#Korea
#Busan
Related Photo
Ha Neul - Hot Lingerie Model from South Korea
Name: Ha Neul
Occupation: Model
From: South Korea
4 days ago by anonymous
Yoona - One of the Cuttest Member of SNSD Korean biggest Girl Band
Name: Yoona
Born: May, 30 1990
From: Daerim-dong, South Korea
Occupations: Member of Girls Generation aka SNSD Since 2007
2 weeks ago by anonymous
Line - New Model from South Korea
Nick Name: Line
From: South Korea
Occupation: Model
4 months ago by anonymous
DOWNLOAD MP3/VIDEO VIA YOUTUBE