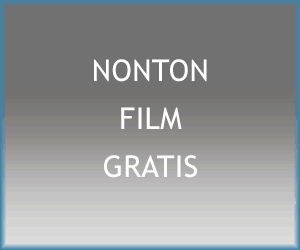 Rockefeller makes rare appearance ahead of 100th birthday
MOUNT DESERT, Maine (AP) — David Rockefeller made a rare public appearance ahead of his 100th birthday to formally announce the donation of 1,000 acres bordering Acadia National Park in Maine.
2 days ago via Associated Press
Rockefeller to mark 100th birthday with land gift in Maine
PORTLAND, Maine (AP) — David Rockefeller is marking his 100th birthday by offering a gift of his own to Maine residents: 1,000 acres of woodlands, streams and carriage roads abutting Acadia National Park.
3 days ago via Associated Press
The Jacksons to perform at BBC Proms in the Park
Ken Bruce has announced today on BBC Radio 2 that the American music legends The Jacksons are to headline at this year's BBC Proms in the Park
2 weeks ago via music-news
Maximo Park 10th anniversary shows
Maximo Park are pleased to mark their 10th anniversary with news of a series of live shows in November 2015.
2 weeks ago via music-news
Live-action, high-tech Marvel theme park to tour this summer
NEW YORK (AP) — That children's fantasy of fighting alongside — instead of just watching — favorite superheroes like Iron Man and Spider-Man is a step closer.
2 weeks ago via Associated Press
PHOTO GALLERY
Park Sora - Korean Model
Name: Park Sora 박소라
Date of Birth: Jul 29, 1988
Height: 166 cm
Weight: 48 kg
Park Sora 박소라 is a model from Busan, South Korea but raised in Seoul and graduated in broadcasting from the Baekje Arts College 백제예술대학. Park Sora debuted in 2009 in a girl group known as "Flying Girls" 플라잉걸스 with the stage name Gayoung 가영 under Doll Communications. They released an EP known as "Girl's Hot" but unfortunately, her musical career did not last and Flying Girls were disbanded eventually. Ever since, Park Sora has appeared in several TV commercials and also appeared in the movie "Bronze Medalist" (2009) starring Lee Bum Soo 이범수. Currently, Park Sora is modeling for a popular online boutique in South Korea known as STYLENANDA.
3 years ago by anonymous
#Park Sora
#박소라
#Korea
#Busan
Related Photo
Hot Racing Queen from Korea Shin Seha
Name: Shin Seha 신세하
From: South Korea
Occupations: Racing Queen, showgirl,model
2 months ago by anonymous
Ha Neul - Hot Lingerie Model from South Korea
Name: Ha Neul
Occupation: Model
From: South Korea
4 months ago by anonymous
Yoona - One of the Cuttest Member of SNSD Korean biggest Girl Band
Name: Yoona
Born: May, 30 1990
From: Daerim-dong, South Korea
Occupations: Member of Girls Generation aka SNSD Since 2007
4 months ago by anonymous
DOWNLOAD MP3/VIDEO VIA YOUTUBE