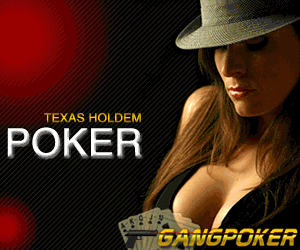 The Mindy Project Casts Reese Witherspoon's Wild Mom Laura Dern
The Mindy Project just landed an Oscar nominee. E! News can exclusively reveal Laura Dern, she of Wild, Jurassic Park and Enlightened (RIP, we still love you Amy Jellicoe!) fame, will guest star...
9 hours ago via E!Online
Rock 'n' roll dreams come true for adults at Minnesota camp
ST. LOUIS PARK, Minn. (AP) — A Minnesota band camp is giving baby boomers and younger musicians a chance to prove they are never too old to rock and roll.
21 hours ago via Associated Press
Tree planted in LA park in memory of George Harrison
LOS ANGELES (AP) — A tree has been planted in a Los Angeles park in memory of George Harrison to replace one that was killed by a beetle infestation.
2 days ago via Associated Press
Blur to headline Hyde Park
As the only artists to play Hyde Park four times, Blur will make a welcome return to the historic London park for a headline show on Saturday 20th June.
1 week ago via music-news
"Virunga," film on besieged African park, bids for Oscar
JOHANNESBURG (AP) — "They are my life," a ranger in Central Africa says of endangered mountain gorillas in his care.
2 weeks ago via Associated Press
PHOTO GALLERY
Park Sora - Korean Model
Name: Park Sora 박소라
Date of Birth: Jul 29, 1988
Height: 166 cm
Weight: 48 kg
Park Sora 박소라 is a model from Busan, South Korea but raised in Seoul and graduated in broadcasting from the Baekje Arts College 백제예술대학. Park Sora debuted in 2009 in a girl group known as "Flying Girls" 플라잉걸스 with the stage name Gayoung 가영 under Doll Communications. They released an EP known as "Girl's Hot" but unfortunately, her musical career did not last and Flying Girls were disbanded eventually. Ever since, Park Sora has appeared in several TV commercials and also appeared in the movie "Bronze Medalist" (2009) starring Lee Bum Soo 이범수. Currently, Park Sora is modeling for a popular online boutique in South Korea known as STYLENANDA.
3 years ago by anonymous
#Park Sora
#박소라
#Korea
#Busan
Related Photo
Ha Neul - Hot Lingerie Model from South Korea
Name: Ha Neul
Occupation: Model
From: South Korea
1 month ago by anonymous
Yoona - One of the Cuttest Member of SNSD Korean biggest Girl Band
Name: Yoona
Born: May, 30 1990
From: Daerim-dong, South Korea
Occupations: Member of Girls Generation aka SNSD Since 2007
1 month ago by anonymous
Maria Park Latest Hot Pics - Hot Oriental Model from Indonesia
Name: Maria Mark
From: Jakarta, Indonesia
Age: 23 years old
Height: 165 cm
Weight: 40 kg
Bust: 86 cm
Cup: B
Occupations: Freelance Model,Part owner of Hanok Korean Grill in Pantai Indah Kapuk, Jakarta
2 months ago by anonymous
DOWNLOAD MP3/VIDEO VIA YOUTUBE