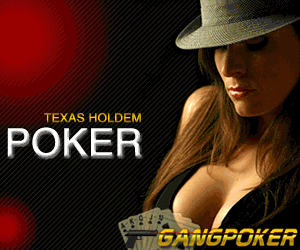 George Clooney and Amal Alamuddin Celebrate Wedding With Intimate Dinner Party—All the Details!
Let the wedding celebrations continue! Almost one month to the day George Clooney and Amal Alamuddin said "I Do" during a stunning ceremony in Italy, the happily married couple...
51 mins ago via E!Online
Iggy 'wants Swift collab'
Iggy Azalea thinks Taylor Swift is a "bada*s".
2 hours ago via music-news
Manhattan Transfer return after Tim Hauser death
When Tim Hauser passed away last week, the remaining members of the Manhattan Transfer vowed to go on as it is what Hauser would have wished.
2 hours ago via music-news
Paul Simon to headline Phil Everly tribute
The COPD Foundation will present "A Tribute to Phil Everly" on Wednesday, October 29 at the home of Syliva Roberts in Nashville
3 hours ago via music-news
Bret Michaels fake sites appear
Bret Michaels is a victim of internet fraud but he isn't the actual money-losing victim. He just appears to be the perpetrator.
9 hours ago via music-news
PHOTO GALLERY
Park Sora - Korean Model
Name: Park Sora 박소라
Date of Birth: Jul 29, 1988
Height: 166 cm
Weight: 48 kg
Park Sora 박소라 is a model from Busan, South Korea but raised in Seoul and graduated in broadcasting from the Baekje Arts College 백제예술대학. Park Sora debuted in 2009 in a girl group known as "Flying Girls" 플라잉걸스 with the stage name Gayoung 가영 under Doll Communications. They released an EP known as "Girl's Hot" but unfortunately, her musical career did not last and Flying Girls were disbanded eventually. Ever since, Park Sora has appeared in several TV commercials and also appeared in the movie "Bronze Medalist" (2009) starring Lee Bum Soo 이범수. Currently, Park Sora is modeling for a popular online boutique in South Korea known as STYLENANDA.
2 years ago by anonymous
#Park Sora
#박소라
#Korea
#Busan
Related Photo
Line - New Model from South Korea
Nick Name: Line
From: South Korea
Occupation: Model
4 weeks ago by anonymous
Yuri Seo - Hot Model from South Korea
Name: Yuri Seo
Birth Date: February 8
From: Seoul, South Korea
Occupations: Model, Voice of Online Games
4 months ago by anonymous
Eun Ji Ye - Hot Race Queen from South Korea
Name: Eun Ji Ye 은지예
From: South Korea
Occupation: Model, Race Queen
6 months ago by anonymous