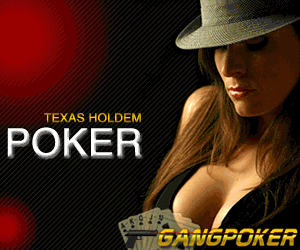 Keira Knightley's Teenage Years: I Was a Goody Two-Shoes
Keira Knightley may be one of Hollywood's biggest movie stars now, but her teenage years weren't nearly as exciting. "I didn't get into any [trouble]," she tells Sam...
30 mins ago via E!Online
Maximo Park new video for 'Give, Get, Take'
Continuing what has been a successful 2014 with sold out UK tour, a Top Ten showing with the album 'Too Much Information' coupled
46 mins ago via music-news
Kat Dennings Reveals 2 Broke Girls Co-Star Beth Behrs Introduced Her to New Boyfriend Josh Groban
If acting doesn't work out, Beth Behrs could be a professional matchmaker! When Kat Dennings stopped by The Ellen DeGeneres Show Tuesday, she revealed that it was her 2 Broke Girls...
50 mins ago via E!Online
Melanie Griffith, Amanda Seyfried to star onstage
NEW YORK (AP) — Actors often complain about short rehearsal times, but some of entertainment's biggest names — including Melanie Griffith, Amanda Seyfried, Uzo Aduba, Peter Dinklage, Nina Dobrev and Pablo Schreiber — are about to have virtually none.
1 hour ago via Associated Press
Jill Duggar and Derick Dillard Reveal Their Baby's Gender! 19 Kids and Counting Stars Are Having a Boy!
Jill Duggar and Derick Dillard's firstborn will be a boy! The stars of TLC's 19 Kids and Counting made the announcement Tuesday, two months after the couple revealed that Jill...
2 hours ago via E!Online
PHOTO GALLERY
Park Sora - Korean Model
Name: Park Sora 박소라
Date of Birth: Jul 29, 1988
Height: 166 cm
Weight: 48 kg
Park Sora 박소라 is a model from Busan, South Korea but raised in Seoul and graduated in broadcasting from the Baekje Arts College 백제예술대학. Park Sora debuted in 2009 in a girl group known as "Flying Girls" 플라잉걸스 with the stage name Gayoung 가영 under Doll Communications. They released an EP known as "Girl's Hot" but unfortunately, her musical career did not last and Flying Girls were disbanded eventually. Ever since, Park Sora has appeared in several TV commercials and also appeared in the movie "Bronze Medalist" (2009) starring Lee Bum Soo 이범수. Currently, Park Sora is modeling for a popular online boutique in South Korea known as STYLENANDA.
2 years ago by anonymous
#Park Sora
#박소라
#Korea
#Busan
Related Photo
Line - New Model from South Korea
Nick Name: Line
From: South Korea
Occupation: Model
3 weeks ago by anonymous
Yuri Seo - Hot Model from South Korea
Name: Yuri Seo
Birth Date: February 8
From: Seoul, South Korea
Occupations: Model, Voice of Online Games
4 months ago by anonymous
Eun Ji Ye - Hot Race Queen from South Korea
Name: Eun Ji Ye 은지예
From: South Korea
Occupation: Model, Race Queen
6 months ago by anonymous