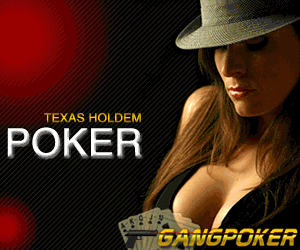 Dolly Parton: Time amazes me
Dolly Parton can't believe it's been three decades since she opened her theme park, Dollywood.
6 days ago via music-news
DJ Hype, 808 State, Fabio & Grooverider join United Festival
Following a colossal sold-out debut last year, United Festival returns to Finsbury Park on Sunday 13th September to close the summer for the second year running.
6 days ago via music-news
The Hilarious Princesses From The Royals Get Filthy—See the Behind-the-Scenes Clip!
Ever wondered what it's like to be a princess on The Royals? Well, now's your chance. In the above clip, go behind-the-scenes with Princess Eleanor (Alexandra Park), Princess...
1 week ago via E!Online
Super Furry Animals to headline Forgotten Fields
The creative minds behind Kendal Calling bring you Forgotten Fields, a ground breaking new festival at Eridge Deer Park in Sussex.
1 week ago via music-news
Prince launches campaign for new protegee
Prince has produced the debut album of R&B singer Judith Hill and has launched a personal campaign to promote it. Well, that plan succeeded," wrote Prince, whose spelling is often idiosyncratic. "Back in Time," recorded with Prince at his Paisley Park estate in Minnesota, stays true to its name by opening with a scratchy record s
1 week ago via AFP
PHOTO GALLERY
Park Sora - Korean Model
Name: Park Sora 박소라
Date of Birth: Jul 29, 1988
Height: 166 cm
Weight: 48 kg
Park Sora 박소라 is a model from Busan, South Korea but raised in Seoul and graduated in broadcasting from the Baekje Arts College 백제예술대학. Park Sora debuted in 2009 in a girl group known as "Flying Girls" 플라잉걸스 with the stage name Gayoung 가영 under Doll Communications. They released an EP known as "Girl's Hot" but unfortunately, her musical career did not last and Flying Girls were disbanded eventually. Ever since, Park Sora has appeared in several TV commercials and also appeared in the movie "Bronze Medalist" (2009) starring Lee Bum Soo 이범수. Currently, Park Sora is modeling for a popular online boutique in South Korea known as STYLENANDA.
3 years ago by anonymous
#Park Sora
#박소라
#Korea
#Busan
Related Photo
Hot Racing Queen from Korea Shin Seha
Name: Shin Seha 신세하
From: South Korea
Occupations: Racing Queen, showgirl,model
3 weeks ago by anonymous
Ha Neul - Hot Lingerie Model from South Korea
Name: Ha Neul
Occupation: Model
From: South Korea
2 months ago by anonymous
Yoona - One of the Cuttest Member of SNSD Korean biggest Girl Band
Name: Yoona
Born: May, 30 1990
From: Daerim-dong, South Korea
Occupations: Member of Girls Generation aka SNSD Since 2007
3 months ago by anonymous
DOWNLOAD MP3/VIDEO VIA YOUTUBE