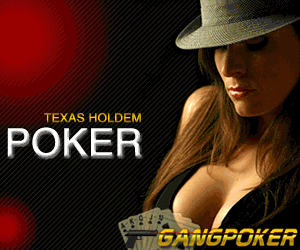 Kanye West Stops Paparazzi on the Street to Take a Photo of His Sweater
Sometimes you just can't resist a little street style inspiration, amirite? Kanye West certainly couldn't help himself when he stopped his taxi mid-drive in order to take a...
46 mins ago via E!Online
This Is Definitely Not the Best Way to Start Your Married Life
Married life is a long, winding, twisty, complicated road. But it's a road that you go down with someone by your side. Unless, of course, you drop said someone on their ass and/or...
1 hour ago via E!Online
Will Game of Thrones Cast's Massive Season 7 Raises Make Them TV's Highest-Paid Stars?
The night is dark and full of money! Game of Thrones' principle cast is set to receive major pay raises after completing contract renegotiations with HBO, The Hollywood...
1 hour ago via E!Online
Joan Rivers Gets Posthumous Women's Image Network Award Nomination for Fashion Police
Joan Rivers is getting a very special posthumous honor. Almost two months after the legendary 81-year-old comedian passed away from complications of throat surgery, Rivers has been...
2 hours ago via E!Online
Why The Vampire Diaries' Sociopathic, Family-Murdering Witch Kai Is the Most Dangerous Villain Yet
There's been a ton of murder, destruction and general mayhem on The Vampire Diaries over the past five seasons, and we have some amazing villains to thank for that. From Katherine to...
2 hours ago via E!Online
PHOTO GALLERY
Park Sora - Korean Model
Name: Park Sora 박소라
Date of Birth: Jul 29, 1988
Height: 166 cm
Weight: 48 kg
Park Sora 박소라 is a model from Busan, South Korea but raised in Seoul and graduated in broadcasting from the Baekje Arts College 백제예술대학. Park Sora debuted in 2009 in a girl group known as "Flying Girls" 플라잉걸스 with the stage name Gayoung 가영 under Doll Communications. They released an EP known as "Girl's Hot" but unfortunately, her musical career did not last and Flying Girls were disbanded eventually. Ever since, Park Sora has appeared in several TV commercials and also appeared in the movie "Bronze Medalist" (2009) starring Lee Bum Soo 이범수. Currently, Park Sora is modeling for a popular online boutique in South Korea known as STYLENANDA.
2 years ago by anonymous
#Park Sora
#박소라
#Korea
#Busan
Related Photo
Line - New Model from South Korea
Nick Name: Line
From: South Korea
Occupation: Model
1 month ago by anonymous
Yuri Seo - Hot Model from South Korea
Name: Yuri Seo
Birth Date: February 8
From: Seoul, South Korea
Occupations: Model, Voice of Online Games
4 months ago by anonymous
Eun Ji Ye - Hot Race Queen from South Korea
Name: Eun Ji Ye 은지예
From: South Korea
Occupation: Model, Race Queen
7 months ago by anonymous