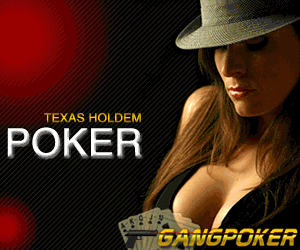 BBC Radio 6 Music announces its Top 15 Albums of the Year
Today, BBC Radio 6 Music announced its No.1 album of the year, as voted for by the network's presenters and teams.
6 hours ago via music-news
Best of 2014: Top 10 Beauty Looks of the Year
2014 may very well have been the year of the booty but it was also a year of beauty as well. Bright eye shadow made a comeback thanks to Lupita Nyong'o (and her talented...
8 hours ago via E!Online
Guess What Nikki Reed is Doing for the Holidays
Nikki Reed is looking forward to a frozen holiday. "I want my family to be all together, which I think is going to happen for the first time in a long time," the actress-singer...
9 hours ago via E!Online
Lily Allen: Presents don't matter
Lily Allen buys her husband random gifts when she spots them, rather than birthday and anniversary presents.
9 hours ago via music-news
Madonna to release new album Monday @Madonna #Madonna
Madonna's already leaked new album is expected to be released stealth style on Monday.
13 hours ago via music-news
PHOTO GALLERY
Imey Mey - Hot Model from Bandung Indonesia
Name: Imey Mey
Birth Date: Bandung, Indonesia
Live: Jakarta, Indonesia
Education: SMA Pasundan 8
Experiences:
Sales Promotion Girl (SPG)
Gress Magazine
FHM Magazine Indonesia
Mata Lensa (Eye Lenses) for ANTV TV Program
Occupations: Model
1 year ago by anonymous
Related Photo
Zu Surivipa ซู วรณัน - Hot Playboy Bunny from Thailand
Name: Zu Surivipa
Other Name: Zu Voranan ซู วรณัน
From: Bangkok, Thailand
Affiliations: Maxim, Playboy Thailand
2 days ago by anonymous
Arr Panicha อ๋า ปณิชา - Hot Playboy Bunny from Thailand
Full Name: Arr Panicha Phoosrisom อ๋า ปณิชา ภูศรีโสม
From: Bangkok, Thailand
Height: 167 cm
Weight: 49 kg
Measurements: 34-25-35
Rewards:
- Brand Ambassador playboy Thailand 2013
- 2nd Runner up miss Maxim thailand 2009
2 days ago by anonymous
Inoy - Hot Model from Indonesia
Name: Inoy
Born: June 24, 1988
From: Jakarta, Indonesia
Education: London School of Public Relations
2 days ago by anonymous
DOWNLOAD MP3/VIDEO VIA YOUTUBE