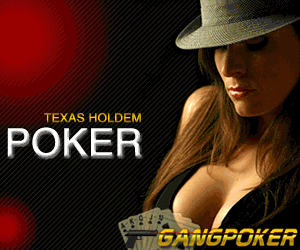 Carson Daly, Ashlee Simpson, Josh Duhamel and More Stars Reveal How They're Spending Thanksgiving!
Didn't score an invite to your favorite celebrity's Thanksgiving dinner? No worries! In the weeks leading up the holiday, stars including Carson Daly, Ashlee Simpson and Josh...
53 mins ago via E!Online
Take That III overtakes Pink Floyd as most pre-ordered album
Take That's first release as a three piece is the most pre-ordered album of all time on Amazon.co.uk overtaking Pink Floyd, One Direction, Robbie Williams and Susan Boyle.
3 hours ago via music-news
Sol3 Mio reveal Christmas ambitions @SOL3MIO
Yesterday Music-News.com went over to Decca headquarters to find out more on the singing Samoans and how they plan to help the world to sing.
6 hours ago via music-news
Texas announce new album 'TEXAS 25' @texastheband
TEXAS celebrate their 25th Anniversary in style with the release of their latest album 'Texas 25' which celebrates the very best of
7 hours ago via music-news
Arctic Monkeys top sales as vinyl albums break 1M mark
New generation of music fans and a potent mix of iconic and acclaimed new Rock bands, such as Royal Blood, helping to drive the revival.
8 hours ago via music-news
PHOTO GALLERY
Imey Mey - Hot Model from Bandung Indonesia
Name: Imey Mey
Birth Date: Bandung, Indonesia
Live: Jakarta, Indonesia
Education: SMA Pasundan 8
Experiences:
Sales Promotion Girl (SPG)
Gress Magazine
FHM Magazine Indonesia
Mata Lensa (Eye Lenses) for ANTV TV Program
Occupations: Model
1 year ago by anonymous
Related Photo
Zhang You Ayoyo 张优 - Hot Model from China
Name: Zhang You 张优
Nick Name: Ayoyo
Born: April 8, 1991
From: Shanghai, China
Height: 162 cm
Weight: 44 kg
Measurements: 90 60 89 cm
2 days ago by anonymous
Fah Tawanrat Kitpittayadecha - Playmate Oct 2014 from Playboy Thailand
Name: Fah Tawanrat Kitpittayadecha / ฟ้า - ธวัลรัตน์ กฤชพิทยาเดชา
Nick Name: Fah
From: Thailand
Occupation: Model
Affiliation: Playboy Magazine Thailand
4 days ago by anonymous
Stilly Goh - Hot Model from Malaysia
Name: Stilly Goh
Chinese Name: Wu Qiao Er 吴巧儿
Born: February 15, 1990
From: Kuala Lumpur, Malaysia
Height: 160 cm
Weight: 42 kg
4 days ago by anonymous