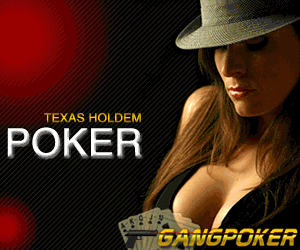 Bieber 'wants Selena back'
Justin Bieber is reportedly pulling out "his old tricks" in a bid to win ex Selena Gomez back.
15 mins ago via music-news
Nick Cannon Focusing on Family Through Mariah Carey Split, Says He Doesn't ''Pay Attention'' to Amber Rose Rumors
After seemingly confirming his split from Mariah Carey last week, the 34-year-old America's Got Talent host is revealing why he's been so vocal and candid when it comes to his marriage...
18 mins ago via E!Online
New Dad Ryan Gosling Returns to Work (and Grows a Mustache!) After Birth of Baby Girl Esmeralda—See the Pic!
Apparently, part of Ryan Gosling's daddy duties is to grow some manly facial hair. The new parent made his post-baby debut today when he returned to work on his film The Nice Guys in...
34 mins ago via E!Online
Cindy Crawford "Destroyed" by Look-Alike 13-Year-Old Daughter Kaia Gerber: See the Proof!
Cindy Crawford and her daughter Kaia Gerber could practically be twins! The 48-year-old supermodel mama Instagrammed a picture with her 13-year-old mini-me Wednesday, and as you can see,...
1 hour ago via E!Online
Sarah Michelle Gellar and the Curse of Buffy the Vampire Slayer
There's a Buffy the Vampire Slayer curse, but it's not what you think it is. Sarah Michelle Gellar played the titular hero for seven seasons across The WB and UPN from 1997-2003....
2 hours ago via E!Online
POPULAR PHOTO GALLERY
Suxia Niu Niu - Hot Model from China Latest Pics
Name: Suxia Niu Niu 苏夏妞妞
Born: November 10
From: Shanghai, China
height: 166 cm
Weight: 55 kg
Measurements: 90 60 90 cm
3 weeks ago by anonymous
Jessica Riana Dewi - Hot Model from Indonesia
Name: Jessica Riana Dewi
Age: 21 years old
From: Jakarta, Indonesia
Height: 165 cm
Weight: 48 kg
Measurements: 86 86 51 cm
Cup: B
2 weeks ago by anonymous
Verra Indah Purnama Sari - Hot Model from Indonesia Latest Complete Pics
Popular Name: Vera Vers
Other Name: Verra Indah
Full Name: Verra Indah Purnama Sari
Birth Date: November 13, 1995
From: Jakarta, Indonesia
Education: Smk Multimedia Nusantara Jakarta
Occupation: Freelance Model
4 weeks ago by anonymous
Pei Xixi - HotModel from China
Name: Pei Xixi 裴希西
Born: August 11
From: Shanghai, China
Height: 178 kg
Weight: 55 kg
Measurements: 92 65 90 cm
3 weeks ago by anonymous
Dewi Purnama Sari- Indonesian Hot Model
Name: Dewi Purnama Sari
From: Jakarta, Indonesia
Occupation: Model
4 weeks ago by anonymous
Siva Aprilia - Hot Model from Indonesia
Name: Siva Aprilia
From: Jakarta, Indonesia
Born: April 20, 1995
Occupation: Model
4 weeks ago by anonymous
Line - New Model from South Korea
Nick Name: Line
From: South Korea
Occupation: Model
4 weeks ago by anonymous
Echie Remele - Hot Model from Indonesia
Popular Name: Echie Remele
Other Name: Remele
From: Bandung, Indonesia
Occupation: Model
1 week ago by anonymous
Ploy - Hot FHM Model from Thailand
Name: Ploy
From: Thailand
Born: April 15, 1986
Occupations: Model
Affiliation: FHM Thailand
4 weeks ago by anonymous
Han Xiao Ai - Hot and Cute Model from Malaysia
Name: Han Xiao Ai 韩晓嗳
Real Name: Lim Huei Sun 林慧珊
English Name: Michell Lim
Born: September 20, 1996
Height: 167 cm
Weight: 47 kg - 52 kg
From: Selangor, Malaysia
1 week ago by anonymous
More Photo