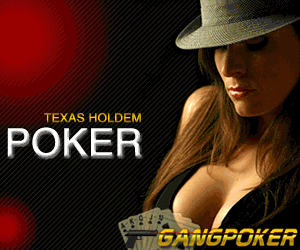 Pregnant Kate Middleton Won't Reveal the Gender of Her Second Baby Just Yet
Kate Middleton and Prince William are keeping the cards close to their chest right now when it comes to their future arrival. The duchess—who is only 13 weeks pregnant—may...
1 day ago via E!Online
Jessica Simpson's Son Is Growing Up So Fast! One-Year-Old Ace Kills Us With Cuteness—See the Pic
Is it just us, or do Jessica Simpson's children get cuter by the day?!  The 34-year-old mother of two took to Instagram on Wednesday to share an adorable shot of her...
2 days ago via E!Online
Pregnant Shakira Shows Off Baby Bump in Cute Pic With Gerard Piqué
Shakira is showing off her pregnancy progress! The 37-year-old "She Wolf" singer, who is expecting her second child with beau Gerard Piqué, took to Instagram Wednesday to...
2 days ago via E!Online
Sarah Jessica Parker Writes Heartfelt Personal Tribute to Oscar de la Renta: He Was "Otherwordly"
Sarah Jessica Parker, synonymous with fashion and friendship, adored Oscar de la Renta. The Sex and the City star wore the late designer's clothes on many a red carpet, and she also...
3 days ago via E!Online
Jessica Biel and Justin Timberlake "Satisfied" After Tabloid Apologizes for False Report About J.T. Flirting in Paris
Justin Timberlake and Jessica Biel make one heck of a team. The longtime couple, who tied the knot in 2012, scored a moral victory in a Dublin courtroom today when the British...
4 days ago via E!Online
HOT NEWS!
Pregnant Jessica Simpson: I'm Having a Boy! (Plus, Get a Load of How She Broke the News)
Click to view actual size image
Here we thought the biggest news to come out of Jessica Simpson's latest interview would be Jimmy Kimmel wondering whether or not he's the one who's been making the Fashion Star judge pregnant.

But then...

Simpson revealed that she's having a boy!

She was talking about how much she's been vomiting this time around, in comparison to her relatively easy first pregnancy, when she blurted out, "The crazy thing is I never knew a wiener could make me nauseous!"

"Oh, shush!" she swatted at Kimmel when he burst out laughing. (Move over, Eric Johnson. We absolutely love your fiancée, too.)

Asked what she might have intended to say, Simpson admitted, "Well, I guess I just told the world that I'm having a boy!"

"Oh, I didn't even know what was happening! Maybe you were having a girl with a penis, I don't know!" Kimmel shrugged. "Well, congratulations."

"Thank you," Maxwell's adorably flustered mom replied. "I'm sweating now!"

Noting that the tabloids got it right when they reported that Simpson planned on naming her first child Maxwell, Kimmel asked if they were right-on again with reports that she might name her second baby Ace.

"Let's hope it's a boy!" Simpson exclaimed, before admitting, "I kind of just outed that I'm having a boy right? I can't believe I did that! That was not planned."

And, as Simpson has so gleefully admitted on talk show after talk show, the gender reveal hasn't been the only surprise.

(Originally published March 6, 2013, at 9:57 p.m. PT)


2 years ago via E!Online