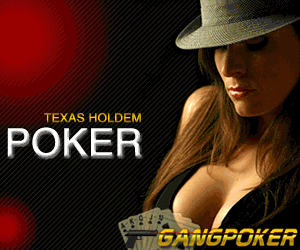 Who's Pressuring Tiffani Thiessen to Get Pregnant Again?! White Collar Star Talks Planning for Baby No. 2
You never know who in the household is going to come down with baby fever. Tiffani Thiessen told E! News' Giuliana Rancic and Catt Sadler in studio today that she and husband Brady...
1 day ago via E!Online
Ashlee Simpson Is Pregnant With Her and Husband Evan Ross' First Child Together
What an exciting holiday season ahead for Ashlee Simpson and Evan Ross! Simpson is pregnant with the couple's first child together, E! News can exclusively confirm. Their...
2 days ago via E!Online
Joey Fatone: Justin and Jessica are expecting!
Joey Fatone has confirmed his former NSYNC bandmate Justin Timberlake and wife Jessica Biel are having a baby.
4 days ago via music-news
Why AKA Jessica Jones Is "Really Just a Dream" for Krysten Ritter
Krysten Ritter is so ready to get her superhero on. The Breaking Bad and Don't Trust the B---- in Apt. 23 star is gearing up to be Marvel's newest hero in the Netflix series AKA Jessica...
4 days ago via E!Online
Find Out How Hart of Dixie Handled Rachel Bilson's Real-Life Pregnancy!
Ever since Rachel Bilson revealed that she was pregnant, the question on every Hart of Dixie fan's mind was: how is the CW's southern rom-com going to handle its star's real-life...
5 days ago via E!Online
HOT NEWS!
Pregnant Jessica Simpson: I'm Having a Boy! (Plus, Get a Load of How She Broke the News)
Click to view actual size image
Here we thought the biggest news to come out of Jessica Simpson's latest interview would be Jimmy Kimmel wondering whether or not he's the one who's been making the Fashion Star judge pregnant.

But then...

Simpson revealed that she's having a boy!

She was talking about how much she's been vomiting this time around, in comparison to her relatively easy first pregnancy, when she blurted out, "The crazy thing is I never knew a wiener could make me nauseous!"

"Oh, shush!" she swatted at Kimmel when he burst out laughing. (Move over, Eric Johnson. We absolutely love your fiancée, too.)

Asked what she might have intended to say, Simpson admitted, "Well, I guess I just told the world that I'm having a boy!"

"Oh, I didn't even know what was happening! Maybe you were having a girl with a penis, I don't know!" Kimmel shrugged. "Well, congratulations."

"Thank you," Maxwell's adorably flustered mom replied. "I'm sweating now!"

Noting that the tabloids got it right when they reported that Simpson planned on naming her first child Maxwell, Kimmel asked if they were right-on again with reports that she might name her second baby Ace.

"Let's hope it's a boy!" Simpson exclaimed, before admitting, "I kind of just outed that I'm having a boy right? I can't believe I did that! That was not planned."

And, as Simpson has so gleefully admitted on talk show after talk show, the gender reveal hasn't been the only surprise.

(Originally published March 6, 2013, at 9:57 p.m. PT)


2 years ago via E!Online