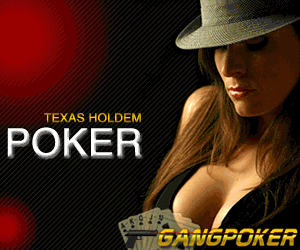 Jessica Simpson Stuns in Campaign Shoot For Her Signature Collection—Go Behind-the-Scenes!
Jessica Simpson can move mountains with her beauty—well, almost. The singer (and mama-of-two) is looking better than ever in behind-the-scenes footage from her Jessica Simpson...
14 hours ago via E!Online
Criminal Minds Star A.J. Cook Pregnant and Expecting a Baby Boy: "Miracles Do Happen"
Congratulations are in order for A.J. Cook! The Criminal Minds star surprised fans Sunday afternoon when she announced she was expecting a baby. "Miracles do happen and...
2 days ago via E!Online
Aww! Pregnant Jessica Biel Gets a Surprise Visit from Husband Justin Timberlake While Filming in New Orleans
Surprise! Jessica Biel may have thought she was filming just another scene with co-stars Jason Sudeikis and Maisie Williams Thursday afternoon in New Orleans. But in between...
2 days ago via E!Online
Kanye: I'm trying hard to get Kim pregnant
Kanye West has revealed that he and wife Kim Kardashian have been having sex every day in a bid to conceive a second baby.
5 days ago via music-news
Pregnant Zooey Deschanel Tries to Conceal Her Baby Bump During Dinner Date With Fiancé Jacob Pechenik
Talk about a date night done right! Pregnant Zooey Deschanel and her fiancé Jacob Pechenik stepped out Tuesday night for a casual dinner near their hometown of Studio City,...
6 days ago via E!Online
Pregnant Jessica Simpson: I'm Having a Boy! (Plus, Get a Load of How She Broke the News)
Here we thought the biggest news to come out of Jessica Simpson's latest interview would be Jimmy Kimmel wondering whether or not he's the one who's been making the Fashion Star judge pregnant.
But then...
Simpson revealed that she's having a boy!
She was talking about how much she's been vomiting this time around, in comparison to her relatively easy first pregnancy, when she blurted out, "The crazy thing is I never knew a wiener could make me nauseous!"
"Oh, shush!" she swatted at Kimmel when he burst out laughing. (Move over, Eric Johnson. We absolutely love your fiancée, too.)
Asked what she might have intended to say, Simpson admitted, "Well, I guess I just told the world that I'm having a boy!"
"Oh, I didn't even know what was happening! Maybe you were having a girl with a penis, I don't know!" Kimmel shrugged. "Well, congratulations."
"Thank you," Maxwell's adorably flustered mom replied. "I'm sweating now!"
Noting that the tabloids got it right when they reported that Simpson planned on naming her first child Maxwell, Kimmel asked if they were right-on again with reports that she might name her second baby Ace.
"Let's hope it's a boy!" Simpson exclaimed, before admitting, "I kind of just outed that I'm having a boy right? I can't believe I did that! That was not planned."
And, as Simpson has so gleefully admitted on talk show after talk show, the gender reveal hasn't been the only surprise.
(Originally published March 6, 2013, at 9:57 p.m. PT)
2 years ago via E!Online
DOWNLOAD MP3/VIDEO VIA YOUTUBE