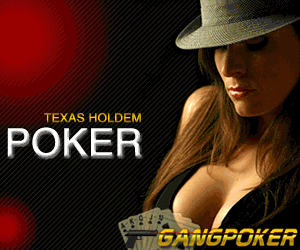 Jessica Simpson Shares Adorable Photo of "Wild Turkeys" Maxwell and Ace at the Lake—See the Cute Pic!
It looks like Jessica Simpson's family is having a great start to their holiday weekend! The famous mama shared an adorable photo of her two kids Maxwell Drew and Ace Knute seemingly...
2 days ago via E!Online
Jessica Simpson's Little Black Dress Won't Overshadow Her Kids' Cuteness—See the Family Photos
If there's one family guaranteed to put a smile on your face, it has to be Jessica Simpson's. The genius mind behind the Jessica Simpson Collection received a whole lot of love...
6 days ago via E!Online
Pregnant Liv Tyler and Boyfriend Dave Gardner Are All Smiles at London Event
These two lovebirds are glowing! Pregnant Liv Tyler and boyfriend Dave Gardner posed for the cameras while attending a party hosted by pal David Beckham and Alister Mackie to celebrate...
7 days ago via E!Online
Pregnant Jill Duggar and Derick Dillard Share Ultrasound Pictures of Their Expectant Son—Watch!
Let the baby countdown continue! The Duggar family is getting ready to expand once again as Jill Duggar and husband Derick Dillard eagerly wait for the arrival of their first baby...
1 week ago via E!Online
Hot Mama! Hayden Panettiere Shows Off Big Baby Bump in a Skimpy Bikini: See the Pics
Hayden Panettiere is showing some serious skin! The 25-year-old Nashville star, who is pregnant with her and fiancé Wladimir Klitschko's first child together, recently enjoyed a...
1 week ago via E!Online
HOT NEWS!
Pregnant Jessica Simpson: I'm Having a Boy! (Plus, Get a Load of How She Broke the News)
Click to view actual size image
Here we thought the biggest news to come out of Jessica Simpson's latest interview would be Jimmy Kimmel wondering whether or not he's the one who's been making the Fashion Star judge pregnant.

But then...

Simpson revealed that she's having a boy!

She was talking about how much she's been vomiting this time around, in comparison to her relatively easy first pregnancy, when she blurted out, "The crazy thing is I never knew a wiener could make me nauseous!"

"Oh, shush!" she swatted at Kimmel when he burst out laughing. (Move over, Eric Johnson. We absolutely love your fiancée, too.)

Asked what she might have intended to say, Simpson admitted, "Well, I guess I just told the world that I'm having a boy!"

"Oh, I didn't even know what was happening! Maybe you were having a girl with a penis, I don't know!" Kimmel shrugged. "Well, congratulations."

"Thank you," Maxwell's adorably flustered mom replied. "I'm sweating now!"

Noting that the tabloids got it right when they reported that Simpson planned on naming her first child Maxwell, Kimmel asked if they were right-on again with reports that she might name her second baby Ace.

"Let's hope it's a boy!" Simpson exclaimed, before admitting, "I kind of just outed that I'm having a boy right? I can't believe I did that! That was not planned."

And, as Simpson has so gleefully admitted on talk show after talk show, the gender reveal hasn't been the only surprise.

(Originally published March 6, 2013, at 9:57 p.m. PT)


2 years ago via E!Online