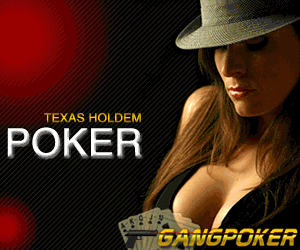 Kanye: I'm trying hard to get Kim pregnant
Kanye West has revealed that he and wife Kim Kardashian have been having sex every day in a bid to conceive a second baby.
8 hours ago via music-news
Find Out Which American Horror Story Star Is Coming to The Good Wife
Looks like Lily Rabe is a wanted woman! And we're all about it. Not only is she presumed (fingers crossed) to be a part of American Horror Story: Hotel, and starring in ABC's new...
13 hours ago via E!Online
Haylie Duff Talks Pregnancy Workouts, Her "Massive Belly" and Wearing Clothes That Aren't "Too Maternity"
Haylie Duff is one yummy mummy-to-be, but that doesn't mean she wants to spend the rest of her pregnancy dressed in maternity clothes! But, as the 30-year-old celebrity chef and Real...
15 hours ago via E!Online
Review: Moore invigorates dark, messy 'Maps to the Stars'
"Maps to the Stars" is such a deliriously perfect title for a Hollywood send-up that it's amazing it hasn't been used in that form before. The tritest of all exercises in voyeuristic celebrity worship, that flimsy fold-up guide to the homes of actors and actresses represents the ultimate divide between the "haves" and
1 day ago via Associated Press
Will Smith Gets Handsy and Grabs Jada Pinkett Smith's Butt on the Red Carpet! See the PDA Pics
At last night's Focus premiere in Hollywood, Will Smith got grabby with his wife Jada Pinkett Smith during a moment of goofy red carpet PDA! During the silly public display of...
1 day ago via E!Online
Celebrity Wife Swap's Kate Gosselin Opens Up About Being Single: "It's Hard"
Kate Gosselin is back, y'all!
The former Jon & Kate Plus 8 star returns to TV tonight on ABC's Celebrity Wife Swap, which features Gosselin temporarily swapping lives with Kendra Wilkinson. Yes, that means Wilkinson will take care of Gosselin's eight kids solo, while Gosselin will spend a week with Hank Baskett and the couple's 3-year-old son Hank.
E! News chatted with the onetime tabloid staple about being single and what she's looking for in a partner after her infamous split from husband Jon. Plus, she reveals to us how her kids feel about their mother's love life!
When we asked Gosselin if spending time with Baskett and parenting with him is something she's looking for in her future relationship, Gosselin says, "It's probably why I'm not dating, because these are my kids to take care of and I don't think that I look for a future person as far as, 'Come in, help me raise my eight kids!'"
Gosselin admits to us that she's not sure she'll ever find a man who would be able to raise her eight children with her. "If someone is willing to do that, that could be the right person, but it's certainly not something I expect. It's a shocking life. You can talk, talk, talk and to walk in my door and actually try that on and wear it, gosh, that's going to have to be a brave person. I don't know. Maybe I don't believe that person exists."
But that doesn't mean Gosselin isn't open to finding someone, and she reveals her children miss having a father figure in their home. "It would be nice. I work so hard to give them everything that they want and need and they want this," Gosselin says. "They miss the male person in our house and they are the ones who are always saying, 'Mom, you need a husband. You need to get married.'" It's hard to not be able to just make that happen, because I work my whole life to figure out what they want and need to make that happen, but when you can't just like have somebody appear, that's hard."
Celebrity Wife Swap airs tonight at 8 p.m. on ABC.
2 years ago via E!Online
DOWNLOAD MP3/VIDEO VIA YOUTUBE