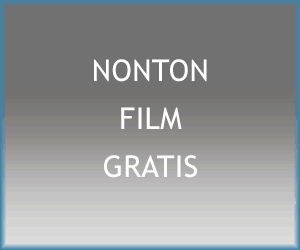 Review: In Winehouse doc 'Amy,' celebrity is the villain
Asif Kapadia's Amy Winehouse documentary "Amy" is a slow, tragic zoom out. It begins with the intimacy of home movies and ends in far-away paparazzi footage. Our VIP access has been revoked.
16 hours ago via Associated Press
Misty Copeland named first black female principal at ABT
NEW YORK (AP) — Misty Copeland, the Missouri-born dancer who has become a forceful voice for diversity in ballet and a rare celebrity in that field, was named principal dancer at American Ballet Theatre on Tuesday — the first African-American ballerina to achieve that status in the company's 75-year history.
21 hours ago via Associated Press
Ross, Simpson: Our child will be spoiled
Evan Ross has revealed he and wife Ashlee Simpson have chosen a "unique" name for their unborn daughter.
5 days ago via music-news
Celebrities react to Supreme Court gay marriage ruling
Some celebrity reaction to the Supreme Court's decision that same-sex couples have a right to marry anywhere in the United States:
5 days ago via Associated Press
Noah Wyle, wife Sara Wells welcome baby daughter
LOS ANGELES (AP) — Noah Wyle and his wife welcomed a baby girl this week.
6 days ago via Associated Press
Celebrity Wife Swap's Kate Gosselin Opens Up About Being Single: "It's Hard"
Kate Gosselin is back, y'all!
The former Jon & Kate Plus 8 star returns to TV tonight on ABC's Celebrity Wife Swap, which features Gosselin temporarily swapping lives with Kendra Wilkinson. Yes, that means Wilkinson will take care of Gosselin's eight kids solo, while Gosselin will spend a week with Hank Baskett and the couple's 3-year-old son Hank.
E! News chatted with the onetime tabloid staple about being single and what she's looking for in a partner after her infamous split from husband Jon. Plus, she reveals to us how her kids feel about their mother's love life!
When we asked Gosselin if spending time with Baskett and parenting with him is something she's looking for in her future relationship, Gosselin says, "It's probably why I'm not dating, because these are my kids to take care of and I don't think that I look for a future person as far as, 'Come in, help me raise my eight kids!'"
Gosselin admits to us that she's not sure she'll ever find a man who would be able to raise her eight children with her. "If someone is willing to do that, that could be the right person, but it's certainly not something I expect. It's a shocking life. You can talk, talk, talk and to walk in my door and actually try that on and wear it, gosh, that's going to have to be a brave person. I don't know. Maybe I don't believe that person exists."
But that doesn't mean Gosselin isn't open to finding someone, and she reveals her children miss having a father figure in their home. "It would be nice. I work so hard to give them everything that they want and need and they want this," Gosselin says. "They miss the male person in our house and they are the ones who are always saying, 'Mom, you need a husband. You need to get married.'" It's hard to not be able to just make that happen, because I work my whole life to figure out what they want and need to make that happen, but when you can't just like have somebody appear, that's hard."
Celebrity Wife Swap airs tonight at 8 p.m. on ABC.
2 years ago via E!Online
DOWNLOAD MP3/VIDEO VIA YOUTUBE