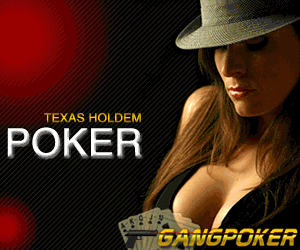 Hilary Duff, George Lopez help in search for stolen dog
BEVERLY HILLS, Calif. (AP) — A Beverly Hills shop owner who got celebrity help in hunting for her stolen dog has been reunited with the pooch.
3 hours ago via Associated Press
Carl's Jr.'s Naked Bombshell Charlotte McKinney Reveals Her Surprising Celebrity Crush
We are so loving Charlotte McKinney right now. And it's not only because she was game enough to strip down for Carl's Jr.'s new cheeky Super Bowl ad, but the 21-year-old...
4 hours ago via E!Online
Nick Carter Grabs His Wife's Butt, Shows Off Crazy PDA at Backstreet Boys Documentary Premiere
Nick Carter clearly can't keep his hands off his wife, Lauren Kitt! The loved-up duo was at the premiere of the highly anticipated documentary Backstreet Boys: Show 'Em What...
4 hours ago via E!Online
Beyoncé's Trainer Dishes on How to Eat Like a Celebrity—Get the Scoop!
Beyoncé may wake up like this, but rest assured—there's a lot of work that goes into it! Bey's been known to try out some hardcore dieting and fitness methods, and...
7 hours ago via E!Online
When The Good Wife Finally Returns, There Will Be Some New Faces
Something has been missing from your lives. We know, it's been missing from ours too. That something is The Good Wife. The beloved CBS drama hasn't had a new episode since Sunday, Jan. 11...
10 hours ago via E!Online
HOT NEWS!
Celebrity Wife Swap's Kate Gosselin Opens Up About Being Single: "It's Hard"
Click to view actual size image
Kate Gosselin is back, y'all!

The former Jon & Kate Plus 8 star returns to TV tonight on ABC's Celebrity Wife Swap, which features Gosselin temporarily swapping lives with Kendra Wilkinson. Yes, that means Wilkinson will take care of Gosselin's eight kids solo, while Gosselin will spend a week with Hank Baskett and the couple's 3-year-old son Hank.

E! News chatted with the onetime tabloid staple about being single and what she's looking for in a partner after her infamous split from husband Jon. Plus, she reveals to us how her kids feel about their mother's love life!

When we asked Gosselin if spending time with Baskett and parenting with him is something she's looking for in her future relationship, Gosselin says, "It's probably why I'm not dating, because these are my kids to take care of and I don't think that I look for a future person as far as, 'Come in, help me raise my eight kids!'"

Gosselin admits to us that she's not sure she'll ever find a man who would be able to raise her eight children with her. "If someone is willing to do that, that could be the right person, but it's certainly not something I expect. It's a shocking life. You can talk, talk, talk and to walk in my door and actually try that on and wear it, gosh, that's going to have to be a brave person. I don't know. Maybe I don't believe that person exists."

But that doesn't mean Gosselin isn't open to finding someone, and she reveals her children miss having a father figure in their home. "It would be nice. I work so hard to give them everything that they want and need and they want this," Gosselin says. "They miss the male person in our house and they are the ones who are always saying, 'Mom, you need a husband. You need to get married.'" It's hard to not be able to just make that happen, because I work my whole life to figure out what they want and need to make that happen, but when you can't just like have somebody appear, that's hard."



Celebrity Wife Swap airs tonight at 8 p.m. on ABC.


2 years ago via E!Online
DOWNLOAD MP3/VIDEO VIA YOUTUBE
Youtube video cannot be found!