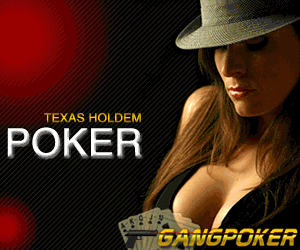 The Odd Couple Adds Matthew Perry's Real Ex as His Ex-Wife
The Odd Couple is borrowing from Matthew Perry's real life and casting Lauren Graham as Oscar's ex-wife. E! News can confirm the Parenthood star will pop up on the midseason CBS sitcom as...
2 days ago via E!Online
Dean McDermott Hates "Monster" Label, Argues He's "Not the First Person to Ever Cheat on His Wife"
Dean McDermott won't be defined by his downfall. As his wife Tori Spelling remains hospitalized, the Chopped Canada host is opening up about the state of his marriage and his public...
2 days ago via E!Online
Amber Rose Tells Wiz Khalifa: I "Still Love You No Matter What"
Amber Rose and Wiz Khalifa might be divorcing, but that doesn't mean they stopped caring about each other. On Wednesday, the 27-year-old rapper tweeted to his estranged wife (and the...
4 days ago via E!Online
Stanley Tucci, Felicity Blunt Expecting First Child!
Baby on board! Stanley Tucci and wife Felicity Blunt are expecting their first child, the Hunger Games star confirmed to Us Weekly Sunday. "I'm very excited to be a...
6 days ago via E!Online
How The Good Wife Provided Carrie Preston's Perfect Escape
For Carrie Preston, slipping back into the eccentric role of Elsbeth Tasiconi on The Good Wife couldn't have come at a better time. The Emmy winner—she won in 2013 for playing the quirky...
1 week ago via E!Online
HOT NEWS!
Celebrity Wife Swap's Kate Gosselin Opens Up About Being Single: "It's Hard"
Click to view actual size image
Kate Gosselin is back, y'all!

The former Jon & Kate Plus 8 star returns to TV tonight on ABC's Celebrity Wife Swap, which features Gosselin temporarily swapping lives with Kendra Wilkinson. Yes, that means Wilkinson will take care of Gosselin's eight kids solo, while Gosselin will spend a week with Hank Baskett and the couple's 3-year-old son Hank.

E! News chatted with the onetime tabloid staple about being single and what she's looking for in a partner after her infamous split from husband Jon. Plus, she reveals to us how her kids feel about their mother's love life!

When we asked Gosselin if spending time with Baskett and parenting with him is something she's looking for in her future relationship, Gosselin says, "It's probably why I'm not dating, because these are my kids to take care of and I don't think that I look for a future person as far as, 'Come in, help me raise my eight kids!'"

Gosselin admits to us that she's not sure she'll ever find a man who would be able to raise her eight children with her. "If someone is willing to do that, that could be the right person, but it's certainly not something I expect. It's a shocking life. You can talk, talk, talk and to walk in my door and actually try that on and wear it, gosh, that's going to have to be a brave person. I don't know. Maybe I don't believe that person exists."

But that doesn't mean Gosselin isn't open to finding someone, and she reveals her children miss having a father figure in their home. "It would be nice. I work so hard to give them everything that they want and need and they want this," Gosselin says. "They miss the male person in our house and they are the ones who are always saying, 'Mom, you need a husband. You need to get married.'" It's hard to not be able to just make that happen, because I work my whole life to figure out what they want and need to make that happen, but when you can't just like have somebody appear, that's hard."



Celebrity Wife Swap airs tonight at 8 p.m. on ABC.


2 years ago via E!Online