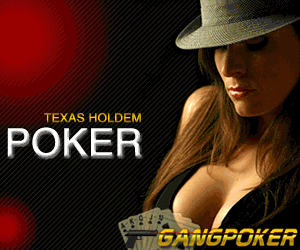 Gigi Hadid and Cody Simpson ''Inseparable'' at L.A. Party, Are These Two Dating Again?!
They may have broken up earlier this year, but it looks like Gigi Hadid and Cody Simpson are definitely on friendly terms. Well, more than friendly really. According to a source the two...
4 hours ago via E!Online
Evan: I want lots of babies with Ashlee
Evan Ross is eager to have "as many [kids] as possible" with wife Ashlee Simpson.
3 days ago via music-news
Jessica Simpson Shows Off Toned Legs, Kisses Eric Johnson at The Hunger Games Premiere—See Pics!
Gorgeous in gold! Jessica Simpson isn't in The Hunger Games: Mockingjay – Part 1, but she still stole the show at the film's L.A. premiere Monday. The svelte singer showed...
3 days ago via E!Online
Nick Lachey Says it Was the "Best Thing" Not Having Kids With Jessica Simpson, Admits They Aren't Friends
If there's one regret Nick Lachey has, it certainly doesn't involve having kids with a very famous ex! In a new interview on SiriusXM's radio show Dirty, Sexy, Funny with...
1 week ago via E!Online
Lachey: I'm glad I didn't have kids with Jessica
Nick Lachey has admitted it was "probably the best thing" that he and former wife Jessica Simpson didn't have children together.
1 week ago via music-news
HOT NEWS!
Jessica Simpson Models Her Spring 2013 Fashion Collection
Jessica Simpson may be a mother of (soon-to-be) two, but she still knows how to bring it in front of the camera.

The pregnant celeb showed off her sultry and sexy side on Twitter today when she posted various (pre-baby bump) photos from her 2013 spring Jessica Simpson collection campaign.

"Check out some pics from my @JSCollection Spring campaign shot by the amazing Ellen Von Unwerth! http://bit.ly/14PZ43I," she initially tweeted.

Simpson then followed up with more twitpics that featured a piece from her jewelry collection and a close-up of that gorgeous face, before giving us a full-body shot of what to look forward to from her line.

"Killer wedges and spunky skinnies-dream spring outfit! @JSCollection Spring '13 pic.twitter.com/v1JXHBIi," Jess tweeted.


2 years ago via E!Online