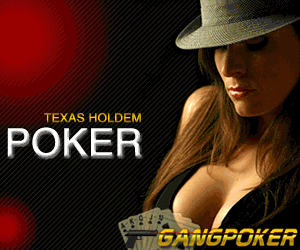 Wow! Jessica Simpson Keeps it Short as She Debuts Brand New Haircut—Take a Look!
Jessica Simpson is ready for a change! The genius mind behind the successful Jessica Simpson Collection fashion empire has decided to switch up her signature blond hairstyle by going a...
2 hours ago via E!Online
Jessica Simpson's Son Is Growing Up So Fast! One-Year-Old Ace Kills Us With Cuteness—See the Pic
Is it just us, or do Jessica Simpson's children get cuter by the day?!  The 34-year-old mother of two took to Instagram on Wednesday to share an adorable shot of her...
2 days ago via E!Online
Sarah Jessica Parker Writes Heartfelt Personal Tribute to Oscar de la Renta: He Was "Otherwordly"
Sarah Jessica Parker, synonymous with fashion and friendship, adored Oscar de la Renta. The Sex and the City star wore the late designer's clothes on many a red carpet, and she also...
3 days ago via E!Online
Find Out Which Pop Star Is Heading to Cougar Town for Its Final Season
Lock up the wine cabinet! Cougar Town is welcoming a teen pop sensation when it returns for its sixth and final season: Cody Simpson! E! News has exclusively learned that the...
4 days ago via E!Online
Jessica Biel and Justin Timberlake "Satisfied" After Tabloid Apologizes for False Report About J.T. Flirting in Paris
Justin Timberlake and Jessica Biel make one heck of a team. The longtime couple, who tied the knot in 2012, scored a moral victory in a Dublin courtroom today when the British...
4 days ago via E!Online
HOT NEWS!
Jessica Simpson Models Her Spring 2013 Fashion Collection
Jessica Simpson may be a mother of (soon-to-be) two, but she still knows how to bring it in front of the camera.

The pregnant celeb showed off her sultry and sexy side on Twitter today when she posted various (pre-baby bump) photos from her 2013 spring Jessica Simpson collection campaign.

"Check out some pics from my @JSCollection Spring campaign shot by the amazing Ellen Von Unwerth! http://bit.ly/14PZ43I," she initially tweeted.

Simpson then followed up with more twitpics that featured a piece from her jewelry collection and a close-up of that gorgeous face, before giving us a full-body shot of what to look forward to from her line.

"Killer wedges and spunky skinnies-dream spring outfit! @JSCollection Spring '13 pic.twitter.com/v1JXHBIi," Jess tweeted.


2 years ago via E!Online