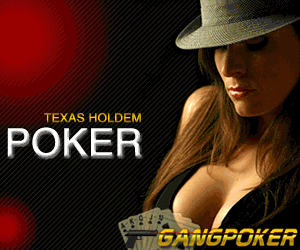 Sharon Stone, The Dancing Queen—Watch the Video!
Sharon Stone knows how to boogie! Just check out the Casino star's dancing during Diana Ross' surprise performance last night's amfAR Inspiration Gala in Los...
6 hours ago via E!Online
Gia Giudice's Girl-Group Music Video Only Cost $5,000 to Make—Find Out How It Was Paid For
Her parents may soon be heading off to prison, but rest assured, Gia Giudice is ready for the spotlight.  The 13-year-old daughter of Teresa and Joe Giudice is making headlines...
8 hours ago via E!Online
Yum! The Walking Dead's Hot Cannibal Gives Human BBQ Tips and Spills What His Costars Taste Like
We're having a Bob-B-Q and you're all invited... Just click on the video above! Yup, we just sat down for a nice meat-gasm with Andrew J. West, the guy known to Walking...
9 hours ago via E!Online
The Afghan Whigs tour and new video
Following the Western-themed revenge drama of 'Algiers' and the kinetic 'Matamoros' videos, comes the dream like
20 hours ago via music-news
Teresa Giudice's Daughter Gia Is in an All-Girl Group—and They're Releasing a Music Video Very Soon
It's good to know that despite the drama surrounding her family right now, Gia Giudice is staying busy and having fun. The 13-year-old daughter of Teresa and Joe Giudice is in an...
1 day ago via E!Online
HOT NEWS!
Video Fatin X Factor Indonesia Diupload Bruno Mars
Laporan Wartawan Tribunnews.com Yogi Gustaman
TRIBUNNEWS.COM, JAKARTA - Siapa yang menyangka, Fatin Shidqia Lubis (16), siswi SMA berjilbab yang masih mengenakan bawahan abu-abu, tampil di acara X Factor Indonesia dengan melantunkan lagi Bruno Mars, Grenade, langsung membuat penonton bergidik.
Ahmad Dhani, Rossa, Baby Romeo dan Wulan Jamela, juri X Factor, mulanya menilai Fatin yang muncul dari balik tirai hanya menganggap biasa. Reaksi keduanya berubah setelah mendengar seluruh kemampuan Fatin.
Sampai-sampai Dhani meminta Fatin untuk ikut gemblengan vokal bersamanya di tahap berikut. Rossa di sisi Dhani tak mau kalah, dan meminta Fatin untuk lebih digembleng lagi. Dengan raut muka polos, Fatin memilih Rossa.
Suara merdu Fathin, sudah diunggah ke Youtube dan ratusan ribu klik memuji habis. Bahkan, salah satu komentator Lord Cemen berujar, "Sudah lebih dari 20 kali gue dengar enggak bosan-nosam sampai lupa versi aslinya."
Tak sampai di situ, video Fatin yang tampil di X Factor Indonesia pekan lalu, ternyata juga masuk situs resmi Bruno Mars, www.brunomars.com. Judul di atas videonya tertulis, "Fatin Shidqia Lubis - Grenade: X Factor Indonesia Auditions."  
Meski sedikit yang memberikan komentar, video Fatin sudah nangkring di situs resmi Bruno Mars luar biasa. "I'm starting like this girl, Fatin makes me wanna know all about Bruno Mars. Thx Fatin, you have a great voice, I love u .... ," ujar komentar dari Jotz, pada 23 Januari 2013.
2 years ago via TRIBUNnews.com