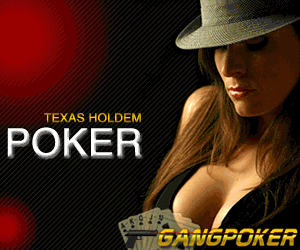 Christina Milian Is Hosting a Live Video Q&A Right Now—Ask Her Anything and Get Her Brand New Single!
Time to turn up with Christina herself!  Christina Milian is doing a live video chat right now with all of her fans to talk about the Christina Milian Turned...
13 hours ago via E!Online
Leonard Nimoy Flashback Video: Iconic Actor Recalls Inspiration Behind His Controversial Book I Am Not Spock—Watch!
Legendary actor Leonard Nimoy passed away Friday at the age of 83, and while many are quick to remember him as the iconic Mr. Spock from Star Trek, there was once a time when Nimoy very clearly...
3 days ago via E!Online
Iggy Azalea ft. Jennifer Hudson 'Trouble' video @IGGYAZALEA @IAMJHUD
Monday 20th April sees the release of Iggy Azalea's latest single 'Trouble ft. Jennifer Hudson', taken from her recent album 'Reclassified'.
3 days ago via music-news
UNESCO chief decries 'cultural cleansing' in IS video
PARIS (AP) — The head of the U.N. cultural agency denounced the Islamic State group's destruction of ancient statues and artifacts as "cultural cleansing" and a war crime that the world must punish.
3 days ago via Associated Press
Christina Milian Is Hosting a Live Q&A This Sunday After t‬he Christina Milian Turned Up Finale—Get the Details!
Have you always wanted to ask Tina a question?! Well...now is your chance! Christina Milian will be doing a live video chat with all of her fans after the Christina Milian Turned...
4 days ago via E!Online
Video Fatin X Factor Indonesia Diupload Bruno Mars
Laporan Wartawan Tribunnews.com Yogi Gustaman
TRIBUNNEWS.COM, JAKARTA - Siapa yang menyangka, Fatin Shidqia Lubis (16), siswi SMA berjilbab yang masih mengenakan bawahan abu-abu, tampil di acara X Factor Indonesia dengan melantunkan lagi Bruno Mars, Grenade, langsung membuat penonton bergidik.
Ahmad Dhani, Rossa, Baby Romeo dan Wulan Jamela, juri X Factor, mulanya menilai Fatin yang muncul dari balik tirai hanya menganggap biasa. Reaksi keduanya berubah setelah mendengar seluruh kemampuan Fatin.
Sampai-sampai Dhani meminta Fatin untuk ikut gemblengan vokal bersamanya di tahap berikut. Rossa di sisi Dhani tak mau kalah, dan meminta Fatin untuk lebih digembleng lagi. Dengan raut muka polos, Fatin memilih Rossa.
Suara merdu Fathin, sudah diunggah ke Youtube dan ratusan ribu klik memuji habis. Bahkan, salah satu komentator Lord Cemen berujar, "Sudah lebih dari 20 kali gue dengar enggak bosan-nosam sampai lupa versi aslinya."
Tak sampai di situ, video Fatin yang tampil di X Factor Indonesia pekan lalu, ternyata juga masuk situs resmi Bruno Mars, www.brunomars.com. Judul di atas videonya tertulis, "Fatin Shidqia Lubis - Grenade: X Factor Indonesia Auditions."  
Meski sedikit yang memberikan komentar, video Fatin sudah nangkring di situs resmi Bruno Mars luar biasa. "I'm starting like this girl, Fatin makes me wanna know all about Bruno Mars. Thx Fatin, you have a great voice, I love u .... ," ujar komentar dari Jotz, pada 23 Januari 2013.
2 years ago via TRIBUNnews.com
DOWNLOAD MP3/VIDEO VIA YOUTUBE