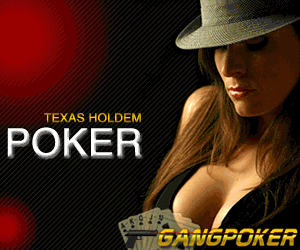 It's Official! Zayn Malik Has Been Cut From One Direction's Tour Videos
If it didn't feel real before, it might start to sink it now... Zayn Malik has been officially cut from One Direction's introductory video montage that plays at the beginning of...
20 hours ago via E!Online
Prince Charles Keeps an Adorable Photo of Himself With Prince George in a Frame—See the Pic!
Prince Charles is a proud grandpa just like anybody else! The Prince of Wales created a video to support Earth Hour UK 2015, but all we could notice was the adorable framed photo of him...
4 days ago via E!Online
Video of Taraji P. Henson's Son Marcel Getting Pulled Over by Cops Seems to Challenge Empire Star's Claims of Racial Profiling
A police video of Taraji P. Henson's 20-year-old son Marcel getting pulled over by cops in Glendale has surfaced just several weeks after the Empire star claimed her son was racially profiled...
4 days ago via E!Online
Billy Zane Thinks All the Zayn Malik Tweets Are About Him—Watch the Hilarious Video Now!
The Internet exploded after Zayn Malik announced his departure from One Direction, but no one was more caught of guard than Billy Zane. In a hilarious Funny or Die video, Zane recorded a...
4 days ago via E!Online
Jamie xx album details and new video #jamiexx #youngturks @jamiexx @youngturks
Jamie xx will release his debut album In Colour on 1st June 2015 (2nd June in the US) on Young Turks.
4 days ago via music-news
Video Fatin X Factor Indonesia Diupload Bruno Mars
Laporan Wartawan Tribunnews.com Yogi Gustaman
TRIBUNNEWS.COM, JAKARTA - Siapa yang menyangka, Fatin Shidqia Lubis (16), siswi SMA berjilbab yang masih mengenakan bawahan abu-abu, tampil di acara X Factor Indonesia dengan melantunkan lagi Bruno Mars, Grenade, langsung membuat penonton bergidik.
Ahmad Dhani, Rossa, Baby Romeo dan Wulan Jamela, juri X Factor, mulanya menilai Fatin yang muncul dari balik tirai hanya menganggap biasa. Reaksi keduanya berubah setelah mendengar seluruh kemampuan Fatin.
Sampai-sampai Dhani meminta Fatin untuk ikut gemblengan vokal bersamanya di tahap berikut. Rossa di sisi Dhani tak mau kalah, dan meminta Fatin untuk lebih digembleng lagi. Dengan raut muka polos, Fatin memilih Rossa.
Suara merdu Fathin, sudah diunggah ke Youtube dan ratusan ribu klik memuji habis. Bahkan, salah satu komentator Lord Cemen berujar, "Sudah lebih dari 20 kali gue dengar enggak bosan-nosam sampai lupa versi aslinya."
Tak sampai di situ, video Fatin yang tampil di X Factor Indonesia pekan lalu, ternyata juga masuk situs resmi Bruno Mars, www.brunomars.com. Judul di atas videonya tertulis, "Fatin Shidqia Lubis - Grenade: X Factor Indonesia Auditions."  
Meski sedikit yang memberikan komentar, video Fatin sudah nangkring di situs resmi Bruno Mars luar biasa. "I'm starting like this girl, Fatin makes me wanna know all about Bruno Mars. Thx Fatin, you have a great voice, I love u .... ," ujar komentar dari Jotz, pada 23 Januari 2013.
2 years ago via TRIBUNnews.com
DOWNLOAD MP3/VIDEO VIA YOUTUBE