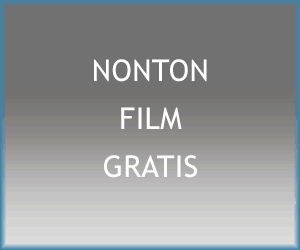 Iggy: I didn't dance in Britney's video
Iggy Azalea says Britney Spears wanted her to dance in their collaborative music video Pretty Girls, but she felt it would be "obnoxious" to do so.
1 day ago via music-news
The Shires announce Shepherd's Bush Empire date and video
Album chart dominating British country superstars The Shires (Crissie Rhodes and Ben Earle) have announced details of a prestigious
2 days ago via music-news
The Charlatans reveal new video
THE CHARLATANS – Tim Burgess, Mark Collins, Martin Blunt and Tony Rogers – are proud to share their new video for current single
3 days ago via music-news
Fall Out Boy's Mostly Playful "Uma Thurman" Video Combats Gay Marriage Ban, Has Cameos, Baby Birds—Watch!
The Fall Out Boy musicians get playful and political in their new music video "Uma Thurman." The premise of the clip, released on Friday on YouTube, is the hijinks that...
1 week ago via E!Online
Video gamers feel force of new 'Star Wars Battlefront'
Anaheim (United States) (AFP) - "Star Wars" fans were given a sneak preview of the latest installment in the "Battlefront" video game series in the US Friday, as sci-fi fever builds over the revived franchise. The video game preview on Friday came a day after the release of the second trailer for the new "Star Wars: The For
1 week ago via AFP
Video Fatin X Factor Indonesia Diupload Bruno Mars
Laporan Wartawan Tribunnews.com Yogi Gustaman
TRIBUNNEWS.COM, JAKARTA - Siapa yang menyangka, Fatin Shidqia Lubis (16), siswi SMA berjilbab yang masih mengenakan bawahan abu-abu, tampil di acara X Factor Indonesia dengan melantunkan lagi Bruno Mars, Grenade, langsung membuat penonton bergidik.
Ahmad Dhani, Rossa, Baby Romeo dan Wulan Jamela, juri X Factor, mulanya menilai Fatin yang muncul dari balik tirai hanya menganggap biasa. Reaksi keduanya berubah setelah mendengar seluruh kemampuan Fatin.
Sampai-sampai Dhani meminta Fatin untuk ikut gemblengan vokal bersamanya di tahap berikut. Rossa di sisi Dhani tak mau kalah, dan meminta Fatin untuk lebih digembleng lagi. Dengan raut muka polos, Fatin memilih Rossa.
Suara merdu Fathin, sudah diunggah ke Youtube dan ratusan ribu klik memuji habis. Bahkan, salah satu komentator Lord Cemen berujar, "Sudah lebih dari 20 kali gue dengar enggak bosan-nosam sampai lupa versi aslinya."
Tak sampai di situ, video Fatin yang tampil di X Factor Indonesia pekan lalu, ternyata juga masuk situs resmi Bruno Mars, www.brunomars.com. Judul di atas videonya tertulis, "Fatin Shidqia Lubis - Grenade: X Factor Indonesia Auditions."  
Meski sedikit yang memberikan komentar, video Fatin sudah nangkring di situs resmi Bruno Mars luar biasa. "I'm starting like this girl, Fatin makes me wanna know all about Bruno Mars. Thx Fatin, you have a great voice, I love u .... ," ujar komentar dari Jotz, pada 23 Januari 2013.
2 years ago via TRIBUNnews.com
DOWNLOAD MP3/VIDEO VIA YOUTUBE