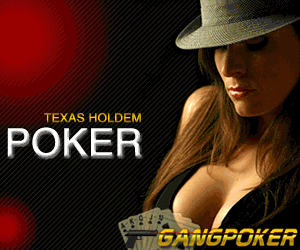 ''No F--ks Given:'' Woman Defies Parking Enforcement, Drives Off With Boot on Her Car—Watch!
That's one way to stick it to the parking enforcement officers! A hilarious viral video was posted online earlier this week and it's definitely a must-watch. The clip, which is...
2 days ago via E!Online
Owen Wilson Talks Zoolander Sequel, Shares Adorable Video of Son Ford Singing: Watch Now!
It sounds like Owen Wilson is just as excited at the possibility of a Zoolander 2 as we are! During an appearance on The Ellen DeGeneres Show this week, the Night at the Musem: Secret of...
2 days ago via E!Online
Fifth Harmony stip back to basics
Fresh from dazzling the UK with their stunning TV debut on The X Factor, US girl group sensation Fifth Harmony filmed a must-watch stripped back version of their infectious anthem BO$$.
4 days ago via music-news
Kendall Jenner Pulled Over By Cops: Find Out Why and Watch the Video!
Kendall Jenner had a harmless run-in with the law on Monday night. The 19-year-old Keeping Up With the Kardashians star was out and about with BFF Hailey Baldwin earlier this week in...
4 days ago via E!Online
Hugh Jackman's Ass Just Won't Quite! See Video of His Butt-Busting Workout
Holy glutes! Hugh Jackman took to Instagram yesterday to share a video of his butt-busting workout. In the short clip, the notoriously buff star wears workout tights, shorts and a gray...
5 days ago via E!Online
HOT NEWS!
Video Fatin X Factor Indonesia Diupload Bruno Mars
Laporan Wartawan Tribunnews.com Yogi Gustaman
TRIBUNNEWS.COM, JAKARTA - Siapa yang menyangka, Fatin Shidqia Lubis (16), siswi SMA berjilbab yang masih mengenakan bawahan abu-abu, tampil di acara X Factor Indonesia dengan melantunkan lagi Bruno Mars, Grenade, langsung membuat penonton bergidik.
Ahmad Dhani, Rossa, Baby Romeo dan Wulan Jamela, juri X Factor, mulanya menilai Fatin yang muncul dari balik tirai hanya menganggap biasa. Reaksi keduanya berubah setelah mendengar seluruh kemampuan Fatin.
Sampai-sampai Dhani meminta Fatin untuk ikut gemblengan vokal bersamanya di tahap berikut. Rossa di sisi Dhani tak mau kalah, dan meminta Fatin untuk lebih digembleng lagi. Dengan raut muka polos, Fatin memilih Rossa.
Suara merdu Fathin, sudah diunggah ke Youtube dan ratusan ribu klik memuji habis. Bahkan, salah satu komentator Lord Cemen berujar, "Sudah lebih dari 20 kali gue dengar enggak bosan-nosam sampai lupa versi aslinya."
Tak sampai di situ, video Fatin yang tampil di X Factor Indonesia pekan lalu, ternyata juga masuk situs resmi Bruno Mars, www.brunomars.com. Judul di atas videonya tertulis, "Fatin Shidqia Lubis - Grenade: X Factor Indonesia Auditions."  
Meski sedikit yang memberikan komentar, video Fatin sudah nangkring di situs resmi Bruno Mars luar biasa. "I'm starting like this girl, Fatin makes me wanna know all about Bruno Mars. Thx Fatin, you have a great voice, I love u .... ," ujar komentar dari Jotz, pada 23 Januari 2013.
2 years ago via TRIBUNnews.com
DOWNLOAD MP3/VIDEO VIA YOUTUBE