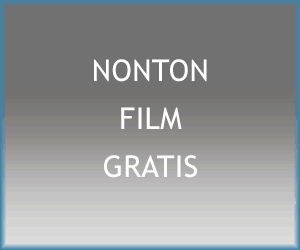 Jaws reveal new video
With new single 'Bad Company' out now and offering a storming new side to JAWS' coin, today the band are thrilled to unveil the track's all-new accompanying video.
7 hours ago via music-news
Gawker sues FBI to obtain records on Hulk Hogan sex video
TAMPA, Fla. (AP) — A sex video involving wrestler Hulk Hogan is the subject of another federal court action as a celebrity gossip website is suing the FBI, trying to obtain investigation documents related to the recording.
2 days ago via Associated Press
Streaming giant Spotify expands into video, original content
Streaming leader Spotify on Wednesday announced an expansion into video and original content, reaching beyond music as the company faces challenges to its dominance and strives to turn a profit. Daniel Ek, the founder and chief executive of the eight-year-old Swedish company, said that Spotify was recognizing the all-encompassing power of smartphon
2 days ago via AFP
Spotify introduces video, radio service
NEW YORK (AP) — While saying that it is still a music company at heart, Spotify says it is expanding its lineup to include podcasts, news radio and video streaming.
2 days ago via Associated Press
Sheeran: I didn't cry at Photograph vid
Ed Sheeran's manager shed a tear over his new video, even though the star himself stayed dry eyed.
3 days ago via music-news
Video Fatin X Factor Indonesia Diupload Bruno Mars
Laporan Wartawan Tribunnews.com Yogi Gustaman
TRIBUNNEWS.COM, JAKARTA - Siapa yang menyangka, Fatin Shidqia Lubis (16), siswi SMA berjilbab yang masih mengenakan bawahan abu-abu, tampil di acara X Factor Indonesia dengan melantunkan lagi Bruno Mars, Grenade, langsung membuat penonton bergidik.
Ahmad Dhani, Rossa, Baby Romeo dan Wulan Jamela, juri X Factor, mulanya menilai Fatin yang muncul dari balik tirai hanya menganggap biasa. Reaksi keduanya berubah setelah mendengar seluruh kemampuan Fatin.
Sampai-sampai Dhani meminta Fatin untuk ikut gemblengan vokal bersamanya di tahap berikut. Rossa di sisi Dhani tak mau kalah, dan meminta Fatin untuk lebih digembleng lagi. Dengan raut muka polos, Fatin memilih Rossa.
Suara merdu Fathin, sudah diunggah ke Youtube dan ratusan ribu klik memuji habis. Bahkan, salah satu komentator Lord Cemen berujar, "Sudah lebih dari 20 kali gue dengar enggak bosan-nosam sampai lupa versi aslinya."
Tak sampai di situ, video Fatin yang tampil di X Factor Indonesia pekan lalu, ternyata juga masuk situs resmi Bruno Mars, www.brunomars.com. Judul di atas videonya tertulis, "Fatin Shidqia Lubis - Grenade: X Factor Indonesia Auditions."  
Meski sedikit yang memberikan komentar, video Fatin sudah nangkring di situs resmi Bruno Mars luar biasa. "I'm starting like this girl, Fatin makes me wanna know all about Bruno Mars. Thx Fatin, you have a great voice, I love u .... ," ujar komentar dari Jotz, pada 23 Januari 2013.
2 years ago via TRIBUNnews.com
DOWNLOAD MP3/VIDEO VIA YOUTUBE