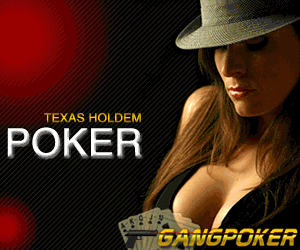 Video Exclusive - Pixie Lott: Just go for it!
At a secret show last night Pixie Lott launched her new album 'Platinum Pixie', a collection of her favourite songs across her past three albums
16 hours ago via music-news
Eminem Apologizes for "the Pain I've Caused" in New Single "Guts Over Fear"—Watch the Music Video!
Here's a side of Eminem you might not be used to. The controversial and outspoken rapper is known to have angry and graphic lyrics, along with drumming up some hip-hop beef from time...
22 hours ago via E!Online
Best & Worst Dressed Stars at the 2014 American Music Awards: Fergie, Kate Beckinsale & More!
There were a lot of folks going for the shock factor at the 2014 American Music Awards (ahem, we mean you, madam) but it was the stars who kept it simple that actually caused our jaws to...
2 days ago via E!Online
Beyoncé's "7/11" Video: 13 Dance Moves You Should Try to Bust Out This Weekend—Watch & Learn!
All we want in life is to be invited to one of Beyoncé's dance parties. The singer released an epic video for her previously leaked track "7/11," which will be featured...
4 days ago via E!Online
Bey phones in video
Beyoncé dropped a behind-the-scenes video for 7/11 Friday.
4 days ago via music-news
HOT NEWS!
Video Fatin X Factor Indonesia Diupload Bruno Mars
Laporan Wartawan Tribunnews.com Yogi Gustaman
TRIBUNNEWS.COM, JAKARTA - Siapa yang menyangka, Fatin Shidqia Lubis (16), siswi SMA berjilbab yang masih mengenakan bawahan abu-abu, tampil di acara X Factor Indonesia dengan melantunkan lagi Bruno Mars, Grenade, langsung membuat penonton bergidik.
Ahmad Dhani, Rossa, Baby Romeo dan Wulan Jamela, juri X Factor, mulanya menilai Fatin yang muncul dari balik tirai hanya menganggap biasa. Reaksi keduanya berubah setelah mendengar seluruh kemampuan Fatin.
Sampai-sampai Dhani meminta Fatin untuk ikut gemblengan vokal bersamanya di tahap berikut. Rossa di sisi Dhani tak mau kalah, dan meminta Fatin untuk lebih digembleng lagi. Dengan raut muka polos, Fatin memilih Rossa.
Suara merdu Fathin, sudah diunggah ke Youtube dan ratusan ribu klik memuji habis. Bahkan, salah satu komentator Lord Cemen berujar, "Sudah lebih dari 20 kali gue dengar enggak bosan-nosam sampai lupa versi aslinya."
Tak sampai di situ, video Fatin yang tampil di X Factor Indonesia pekan lalu, ternyata juga masuk situs resmi Bruno Mars, www.brunomars.com. Judul di atas videonya tertulis, "Fatin Shidqia Lubis - Grenade: X Factor Indonesia Auditions."  
Meski sedikit yang memberikan komentar, video Fatin sudah nangkring di situs resmi Bruno Mars luar biasa. "I'm starting like this girl, Fatin makes me wanna know all about Bruno Mars. Thx Fatin, you have a great voice, I love u .... ," ujar komentar dari Jotz, pada 23 Januari 2013.
2 years ago via TRIBUNnews.com