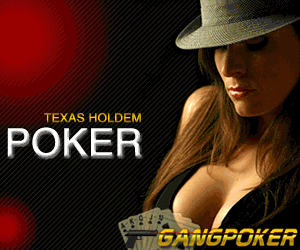 The Boy Who Won Our Hearts Dancing Like a Diva on the News Is Taking a Stand Against LGBT Bullying
By now you must have seen or at least heard about Brendan Jordan, the young boy who stole America's hearts right from our collective chests when he was spotted going "full diva" in the...
1 week ago via E!Online
Castle, Sleepy Hollow, The Big Bang Theory and More! Our Rants and Raves
Tonight on TV, Castle wove an even more complicated web of confusion, a familiar but very silly face showed up on The Blacklist, and Alfonso Ribeiro made all of our 90's dreams come true on...
2 weeks ago via E!Online
Mindy Kaling Dances With Elmo on Sesame Street
Chris Messina—aka Diamond Dan—may be the resident dancer on The Mindy Project, but it was his co-star Mindy Kaling who stole the show with her moves when she appeared on Sesame Street...
3 weeks ago via E!Online
Bitch Stole My Look! Kate Bosworth vs. Ashley Tisdale in Elie Tahari for DesigNation Only at Kohl's
If Kate Bosworth and Ashley Tisdale are supposed to be inspiring us to go out and grab the new Elie Tahari for DesigNation only at Kohl's, it's working. As followers of the celeb...
1 month ago via E!Online
Bitch Stole My Look! George Clooney's Fiancée Amal Alamuddin vs. Taylor Swift in Oscar de la Renta
First she gets engaged to George Clooney and now she's dressing like the world's pop princess. Amal Alamuddin may be new to the celebrity scene but she seems to have it...
1 month ago via E!Online
HOT NEWS!
Bro Stole My Bangs: Michelle Obama vs. Ryan Seacrest
Looks like Ryan Seacrest hopped aboard the bangs bandwagon.

Michelle Obama's new haircut has been the talk of the town since making its inaugural appearance, leading to this (hilarious) copycat moment from the On Air With Ryan Seacrest Instagram feed. We personally prefer the FLOTUS's fringe to the American Idol host's blunt bang, but must admit there is a certain Winnie Cooper appeal to Ryan's look.

Maybe Mrs. Obama will fire back with a slick, gel-tipped up 'do to match Ryan's everyday style? If we were Sasha and Malia, we'd totally make that TwitPic happen...


2 years ago via E!Online