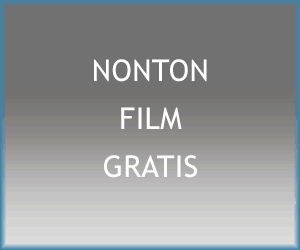 Jessica Lange to return to Broadway in 2016 a familiar role
NEW YORK (AP) — Jessica Lange will return to Broadway next spring in a production of "Long Day's Journey Into Night," playing the same role she did 15 years ago in London.
3 days ago via Associated Press
Neon Trees drummer Elaine Bradley expecting baby girl
NEW YORK (AP) — The Neon Trees will have a slightly bigger presence on stage this summer — their drummer, Elaine Bradley, is pregnant.
3 weeks ago via Associated Press
Kanye & Kim K pregnant?
Kim Kardashian believes her and Kanye becoming parents again will "cement them as a family", according to reports.
1 month ago via music-news
Timberlake makes baby debut
Justin Timberlake has introduced the newborn son he shares with wife Jessica Biel to the world via Instagram on Sunday.
1 month ago via music-news
Pregnant Naya Rivera Begins Her "Babymoon" With Bikinis and a Growing Bump—Take a Look!
Living that best pregnancy life! Less than two months after Naya Rivera announced she was expecting her first child with husband Ryan Dorsey, the Glee star decided to treat herself to a...
1 month ago via E!Online
Pregnant Jessica Simpson "Proud" of Sister Ashlee's Sexy New Music Video
Ashlee Simpson is no longer "living in a shadow," in fact, she's stepped into a sexy spotlight of her own.
After a lengthy music hiatus and the birth of her adorable son, Bronx, the singer has unveiled the music video for her comeback single, "Bat for a Heart," and let's just say, she's not afraid to show off her seductive side.
The songbird rolls around in racy lingerie in the music video as she belts out the sexual lyrics in the black and white shots. She also rocks dark smoky eyes and wears her bleached blonde hair in a sexy bedhead style as she teases the camera with her suggestive dance moves.
Here's a sample of the lyrics:
"I'm gonna bang, bang f--k you up/twist you up inside of my head/I'm out of my mind running on the streets towards danger."
Despite the less than G-rated content, Ashlee's pregnant big sis took to Twitter to congratulate her sibling on all her hard work:
"So proud of my sis!" the mama-to-be tweeted this afternoon.
What do you think of the sexy music vid? Tell us your thoughts in the comments!
2 years ago via E!Online
DOWNLOAD MP3/VIDEO VIA YOUTUBE