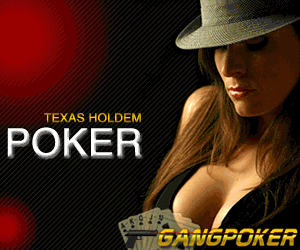 Pregnant Kate Middleton Continues to Show Support for Children Struggling With Mental Health, Hopes to End Society's Stigma
Ahead of the birth of her second child, Kate Middleton is continuing her mission to aid children struggling with mental health.  In a message to the U.K.'s The Times, the...
2 days ago via E!Online
Jessica Biel Decides Not to Wear a Bikini on the Beach
Jessica Biel didn't bare her baby bump on the beach Tuesday! Instead of wearing a bikini, her preferred type of swimwear, the pregnant star remained fully clothed. Biel, 33, wore an...
2 days ago via E!Online
Are Tyler Baltierra and Catelynn Lowell Still in Close Contact With Daughter Carly's Adoptive Parents? Watch Now!
My how time flies! For fans of the popular series 16 and Pregnant, it feels like yesterday when Tyler Baltierra and Catelynn Lowell bravely decided to put their first child Carly up for...
5 days ago via E!Online
Teen Mom OG Star Maci Bookout Is Finally "Allowed to Be Happy" as She Reveals the Name of Her Second Child
If there's one thing Maci Bookout enjoys about being pregnant the second time around, it's the simple fact that she's older and so much wiser. "It's a positive...
5 days ago via E!Online
Happy National Puppy Day! See Channing Tatum, Miley Cyrus, Jessica Biel & More Celebs With Adorable Dogs
Yup, it's a Monday. That means a start to another busy week. But here's something that's sure to be a Monday pick-me-up—puppies! That's right, it's...
5 days ago via E!Online
Pregnant Jessica Simpson "Proud" of Sister Ashlee's Sexy New Music Video
Ashlee Simpson is no longer "living in a shadow," in fact, she's stepped into a sexy spotlight of her own.
After a lengthy music hiatus and the birth of her adorable son, Bronx, the singer has unveiled the music video for her comeback single, "Bat for a Heart," and let's just say, she's not afraid to show off her seductive side.
The songbird rolls around in racy lingerie in the music video as she belts out the sexual lyrics in the black and white shots. She also rocks dark smoky eyes and wears her bleached blonde hair in a sexy bedhead style as she teases the camera with her suggestive dance moves.
Here's a sample of the lyrics:
"I'm gonna bang, bang f--k you up/twist you up inside of my head/I'm out of my mind running on the streets towards danger."
Despite the less than G-rated content, Ashlee's pregnant big sis took to Twitter to congratulate her sibling on all her hard work:
"So proud of my sis!" the mama-to-be tweeted this afternoon.
What do you think of the sexy music vid? Tell us your thoughts in the comments!
2 years ago via E!Online
DOWNLOAD MP3/VIDEO VIA YOUTUBE