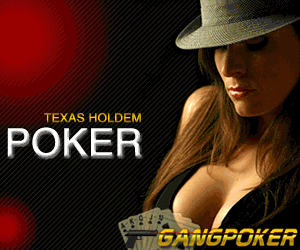 Wow! Jessica Simpson Keeps it Short as She Debuts Brand New Haircut—Take a Look!
Jessica Simpson is ready for a change! The genius mind behind the successful Jessica Simpson Collection fashion empire has decided to switch up her signature blond hairstyle by going a...
1 hour ago via E!Online
Pregnant Kate Middleton Won't Reveal the Gender of Her Second Baby Just Yet
Kate Middleton and Prince William are keeping the cards close to their chest right now when it comes to their future arrival. The duchess—who is only 13 weeks pregnant—may...
1 day ago via E!Online
Jessica Simpson's Son Is Growing Up So Fast! One-Year-Old Ace Kills Us With Cuteness—See the Pic
Is it just us, or do Jessica Simpson's children get cuter by the day?!  The 34-year-old mother of two took to Instagram on Wednesday to share an adorable shot of her...
2 days ago via E!Online
Pregnant Shakira Shows Off Baby Bump in Cute Pic With Gerard Piqué
Shakira is showing off her pregnancy progress! The 37-year-old "She Wolf" singer, who is expecting her second child with beau Gerard Piqué, took to Instagram Wednesday to...
2 days ago via E!Online
Sarah Jessica Parker Writes Heartfelt Personal Tribute to Oscar de la Renta: He Was "Otherwordly"
Sarah Jessica Parker, synonymous with fashion and friendship, adored Oscar de la Renta. The Sex and the City star wore the late designer's clothes on many a red carpet, and she also...
3 days ago via E!Online
HOT NEWS!
Pregnant Jessica Simpson "Proud" of Sister Ashlee's Sexy New Music Video
Ashlee Simpson is no longer "living in a shadow," in fact, she's stepped into a sexy spotlight of her own.

After a lengthy music hiatus and the birth of her adorable son, Bronx, the singer has unveiled the music video for her comeback single, "Bat for a Heart," and let's just say, she's not afraid to show off her seductive side.

The songbird rolls around in racy lingerie in the music video as she belts out the sexual lyrics in the black and white shots. She also rocks dark smoky eyes and wears her bleached blonde hair in a sexy bedhead style as she teases the camera with her suggestive dance moves.

Here's a sample of the lyrics:

"I'm gonna bang, bang f--k you up/twist you up inside of my head/I'm out of my mind running on the streets towards danger."

Despite the less than G-rated content, Ashlee's pregnant big sis took to Twitter to congratulate her sibling on all her hard work:

"So proud of my sis!" the mama-to-be tweeted this afternoon.

What do you think of the sexy music vid? Tell us your thoughts in the comments!


2 years ago via E!Online
RELATED Youtube VIDEOS
Youtube video cannot be found!