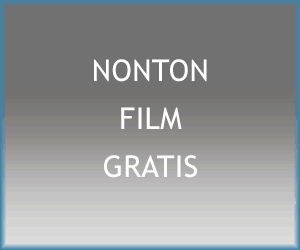 Queen Latifah, Amy Schumer headline Fourth of July festival
NEW YORK (AP) — Queen Latifah started with "The Star-Spangled Banner" and ended with a rap classic. Amy Schumer told raunchy jokes despite some children in the crowd. And country singer Sara Evans was a vocal powerhouse when she covered Sam Smith.
2 days ago via Associated Press
Drones will tear us apart: Pakistani pop's war fixation
A lover's eyes compared to a drone strike, a smile to a suicide bomb and lips to fire. The violence of Pakistan's bloody insurgency has been injected into catchy pop lyrics after more than a decade of war against Islamists opposed to all forms of song and dance. "Come, look straight into my eyes, attack my heart, come destroy everyth
2 days ago via AFP
CAS explain how Vanessa-Mae cleared of Olympic ski race fix
LAUSANNE, Switzerland (AP) — Pop violinist Vanessa-Mae exploited weak International Ski Federation rules and got help from Alpine race officials "smitten" by her celebrity to qualify for the Sochi Olympics, according to sport's highest court.
4 days ago via Associated Press
Smithsonian exhibit features Powers' 'Greek Slave' sculpture
WASHINGTON (AP) — The Smithsonian American Art Museum is featuring one of the 19th century's most famous sculptures with a new exhibition about artist Hiram Powers' "Greek Slave."
4 days ago via Associated Press
Monsters mix with the Great Wall in Matt Damon US-China film
BEIJING (AP) — Matt Damon, one of China's favorite Hollywood stars, says he was overwhelmed at the fans turning up at his hotel in China — not for him but for an ex-boy band singer who has a small role with him in a Sino-Hollywood fantasy adventure movie.
5 days ago via Associated Press
Morgan SM*SH Akting Berantem di 'Cinta Cenat Cenut 3'
Wajah ganteng bukan berarti tak punya nyali, seperti personel SM*SH, Morgan. Dalam film Cinta Cenat Cenut, Morgan menunjukkan sisi liarnya dengan berkelahi.
"Di sini aku ditantang untuk memerankan karakter yang lebih berani. Dari segi pakaian, fashion, akting lebih menantang. Sekarang ceritanya jeda waktu 5 tahun setelah sekolah," ungkapnya saat ditemui di BlitzMegaplex, Senin (24/9/2012).
Menurutnya berakting berani seperti itu adalah cita-citanya. Selain mendapat tantangan baru dalam berperan, ia juga mengaku ingin terlihat lebih garang.
"Adegan fighting itu tantangan buat gue, dari dulu peran gue melow, galau trus. Gue ditantang lebih berani," ujarnya.
Tak sembarangan, untuk lebih mendalami perannya dalam film yang bakal disiarkan oleh TransTV tersebut, Morgan juga punya pelatih khusus.
"Persiapan akting on the spot. Ada pelatih juga jadi syuting nggak terlalu berat," akunya.
(hkm/hkm)
3 years ago via detikhot
DOWNLOAD MP3/VIDEO VIA YOUTUBE