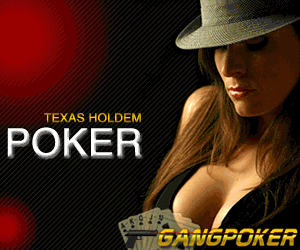 Kate Upton Has Her Eyes on Boyfriend Justin Verlander After Changing Modeling Agencies
Now this is the look of love! Kate Upton stepped out with her boyfriend Justin Verlander in New York City this weekend with a giant smile on her face. Wearing a black leather...
2 days ago via E!Online
Debra Messing and Will Chase Split After Nearly 3 Years of Dating
After nearly three years together, former Smash co-stars Debra Messing and Will Chase have decided to call it quits. A rep for the actress confirmed the split to E! News and added that...
3 days ago via E!Online
Kanye West Shares the Biggest Smile Ever With Kim Kardashian at the San Francisco Giants Game
Flash those pearly whites, Mr. Kanye West! The famous rapper and his wife traveled to San Francisco Sunday afternoon to catch game five of the World Series live and in...
4 days ago via E!Online
Sarah Hyland Talks Overcoming Adversity: People "Have to Go Through Things" to Become Who They Are
Sarah Hyland is finding plenty of reasons to smile again—and the adorable dog she was sitting with on The Meredith Vieira Show was only one of them. But the Modern Family star, who...
6 days ago via E!Online
Sam Smith Opens Up About Heartbreak, Reveals He Wants a Husband and Kids
Sam Smith's music is so personal, the 22-year-old admits he sometimes wants to break down in tears mid-concert. "I stand onstage and I wanna cry for the entire thing because...
7 days ago via E!Online
HOT NEWS!
Morgan SM*SH Akting Berantem di 'Cinta Cenat Cenut 3'
Wajah ganteng bukan berarti tak punya nyali, seperti personel SM*SH, Morgan. Dalam film Cinta Cenat Cenut, Morgan menunjukkan sisi liarnya dengan berkelahi.

"Di sini aku ditantang untuk memerankan karakter yang lebih berani. Dari segi pakaian, fashion, akting lebih menantang. Sekarang ceritanya jeda waktu 5 tahun setelah sekolah," ungkapnya saat ditemui di BlitzMegaplex, Senin (24/9/2012).

Menurutnya berakting berani seperti itu adalah cita-citanya. Selain mendapat tantangan baru dalam berperan, ia juga mengaku ingin terlihat lebih garang.

"Adegan fighting itu tantangan buat gue, dari dulu peran gue melow, galau trus. Gue ditantang lebih berani," ujarnya.

Tak sembarangan, untuk lebih mendalami perannya dalam film yang bakal disiarkan oleh TransTV tersebut, Morgan juga punya pelatih khusus.

"Persiapan akting on the spot. Ada pelatih juga jadi syuting nggak terlalu berat," akunya.

(hkm/hkm)



2 years ago via detikhot