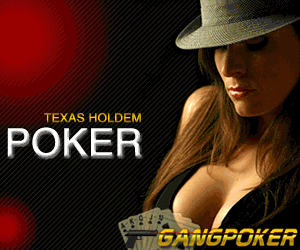 Sam Smith only million seller in UK & US for 2014
Sam Smith has become the only artist in the world to score a million-selling album in both the UK and the US during 2014, the Official Charts Company confirms today.
2 hours ago via music-news
Bill Nye Explains Evolution With Emojis—Watch Now!
The theory of evolution is a complex one, so Bill Nye broke it down using something we all can understand: Emojis! Cartoon smileys represented molecules, and Nye explained how they...
2 days ago via E!Online
Rihanna cuts back on smoking
Rihanna has banned smoking in the recording studio because she wants to preserve her voice.
6 days ago via music-news
Sam Smith: I'm not a festive fan!
Sam Smith has revealed he hates Christmas songs, despite recording a festive classic himself.
1 week ago via music-news
Stalker Is Staging a Dawson's Creek Reunion!
It's a Dawson's Creek reunion...in the very last place you'd expect to see a Dawson's Creek reunion! E! Online can exclusively reveal that Kerr Smith, who played Jack...
1 week ago via E!Online
HOT NEWS!
Morgan SM*SH Akting Berantem di 'Cinta Cenat Cenut 3'
Wajah ganteng bukan berarti tak punya nyali, seperti personel SM*SH, Morgan. Dalam film Cinta Cenat Cenut, Morgan menunjukkan sisi liarnya dengan berkelahi.

"Di sini aku ditantang untuk memerankan karakter yang lebih berani. Dari segi pakaian, fashion, akting lebih menantang. Sekarang ceritanya jeda waktu 5 tahun setelah sekolah," ungkapnya saat ditemui di BlitzMegaplex, Senin (24/9/2012).

Menurutnya berakting berani seperti itu adalah cita-citanya. Selain mendapat tantangan baru dalam berperan, ia juga mengaku ingin terlihat lebih garang.

"Adegan fighting itu tantangan buat gue, dari dulu peran gue melow, galau trus. Gue ditantang lebih berani," ujarnya.

Tak sembarangan, untuk lebih mendalami perannya dalam film yang bakal disiarkan oleh TransTV tersebut, Morgan juga punya pelatih khusus.

"Persiapan akting on the spot. Ada pelatih juga jadi syuting nggak terlalu berat," akunya.

(hkm/hkm)



2 years ago via detikhot