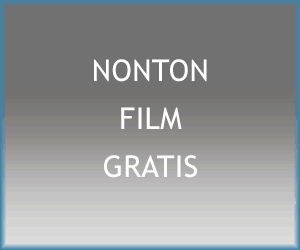 Case ends for doc who prescribed drugs to Anna Nicole Smith
LOS ANGELES (AP) — A psychiatrist who prescribed drugs to Anna Nicole Smith under a false name put her legal troubles behind her Friday as a judge threw out one conviction and reduced another to a misdemeanor in the long-running legal saga years after the model's overdose death.
4 days ago via Associated Press
Happy Birthday, Victoria Beckham! See the Star's Poshest All-Black Gowns
If her birthday can't put a smile on Victoria Beckham's face, then nothing can! The notoriously stone-faced beauty is ringing in 41 years today, and we're helping the former...
4 days ago via E!Online
R2-D2 plane to spirit 'Star Wars' fans far, far away
It might not be the droid you're looking for, but a plane painted to look like R2-D2 could be the next best thing for "Star Wars" fans awaiting the franchise's reboot. Japan's All Nippon Airways (ANA) has unveiled a Boeing 787 Dreamliner decorated to look like the small round robot that appears in every episode with his mul
4 days ago via AFP
Man indicted in US for drug deal elected senator in Nigeria
LAGOS, Nigeria (AP) — A man indicted in the United States for allegedly smuggling heroin, in a case that was the basis for the TV hit "Orange Is The New Black," has been elected a senator in Nigeria.
5 days ago via Associated Press
Shia LaBeouf's Mohawk and Will Smith's Buzz Cut: Hollywood's Cutting Edge Hairdos
Many of us know how quickly Hollywood moves on to the next big thing, especially when it comes to celebrity hair trends. We've seen the ladies take on their own fair share of fads, including...
5 days ago via E!Online
Morgan SM*SH Akting Berantem di 'Cinta Cenat Cenut 3'
Wajah ganteng bukan berarti tak punya nyali, seperti personel SM*SH, Morgan. Dalam film Cinta Cenat Cenut, Morgan menunjukkan sisi liarnya dengan berkelahi.
"Di sini aku ditantang untuk memerankan karakter yang lebih berani. Dari segi pakaian, fashion, akting lebih menantang. Sekarang ceritanya jeda waktu 5 tahun setelah sekolah," ungkapnya saat ditemui di BlitzMegaplex, Senin (24/9/2012).
Menurutnya berakting berani seperti itu adalah cita-citanya. Selain mendapat tantangan baru dalam berperan, ia juga mengaku ingin terlihat lebih garang.
"Adegan fighting itu tantangan buat gue, dari dulu peran gue melow, galau trus. Gue ditantang lebih berani," ujarnya.
Tak sembarangan, untuk lebih mendalami perannya dalam film yang bakal disiarkan oleh TransTV tersebut, Morgan juga punya pelatih khusus.
"Persiapan akting on the spot. Ada pelatih juga jadi syuting nggak terlalu berat," akunya.
(hkm/hkm)
3 years ago via detikhot
DOWNLOAD MP3/VIDEO VIA YOUTUBE