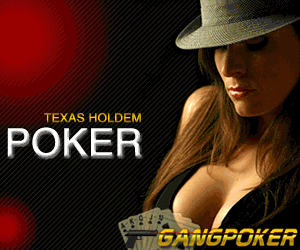 Sam Smith: I don't know romance
Sam Smith admitted he's never found true love after scooping five music awards in one day.
1 hour ago via music-news
Will Erin Andrews and an Injured Karina Smirnoff Return to Dancing With the Stars This Season?
Halloween will also be a homecoming on Dancing With the Stars! The ABC reality hit is set to welcome back three familiar faces in its spooky Halloween-themed outing on Oct....
13 hours ago via E!Online
Dakota Johnson and Mom Melanie Griffith Show Off Their Coordinating Airport Style and Matching Smirks
There's nothing sweeter than a coordinating couple—or a coordinating mother-daughter duo, in this case. Dakota Johnson and Melanie Griffith seemed to have opted for a...
2 days ago via E!Online
Smithsonian aims to raise $1.5B to improve museums
WASHINGTON (AP) — The Smithsonian Institution has embarked on a major campaign to raise $1.5 billion and increase private support for the world's largest museum and research complex to support programs in history, science, art and culture.
3 days ago via Associated Press
Celeb birthdays for the week of Oct. 26-Nov. 1
Oct. 26: Actress Jaclyn Smith ("Charlie's Angels") is 69. "Wheel of Fortune" host Pat Sajak is 68. Musician Bootsy Collins is 63. Singer Maggie Roche of The Roches is 63. Actor James Pickens Jr. ("Grey's Anatomy") is 62. Guitarist Keith Strickland of The B-52's is 61. Actress Rita Wilson is 58. Actor Dylan McDermott is 53. Actor Cary Elwes is 52. S
3 days ago via Associated Press
HOT NEWS!
Morgan SM*SH Akting Berantem di 'Cinta Cenat Cenut 3'
Wajah ganteng bukan berarti tak punya nyali, seperti personel SM*SH, Morgan. Dalam film Cinta Cenat Cenut, Morgan menunjukkan sisi liarnya dengan berkelahi.

"Di sini aku ditantang untuk memerankan karakter yang lebih berani. Dari segi pakaian, fashion, akting lebih menantang. Sekarang ceritanya jeda waktu 5 tahun setelah sekolah," ungkapnya saat ditemui di BlitzMegaplex, Senin (24/9/2012).

Menurutnya berakting berani seperti itu adalah cita-citanya. Selain mendapat tantangan baru dalam berperan, ia juga mengaku ingin terlihat lebih garang.

"Adegan fighting itu tantangan buat gue, dari dulu peran gue melow, galau trus. Gue ditantang lebih berani," ujarnya.

Tak sembarangan, untuk lebih mendalami perannya dalam film yang bakal disiarkan oleh TransTV tersebut, Morgan juga punya pelatih khusus.

"Persiapan akting on the spot. Ada pelatih juga jadi syuting nggak terlalu berat," akunya.

(hkm/hkm)



2 years ago via detikhot