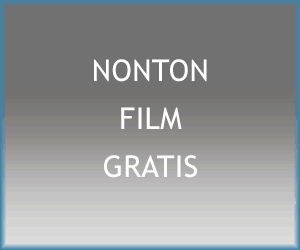 CANNES WATCH: 'Arabian Nights' canine named Cannes' top dog
CANNES, France (AP) — A small white dog named Lucky has taken the award for Cannes' best performance on four legs.
8 hours ago via Associated Press
Megan Hilty on motherhood, 'Smash' and returning to Broadway
NEW YORK (AP) — You can tell a lot about a person by the way they treat waiters. So it's refreshing to see Megan Hilty smile and warmly greet each of the men busily setting up dinner service at the Cafe Carlyle.
1 day ago via Associated Press
Eurovision, a stage for geopolitical conflicts?
Behind the kitsch, glitz and smoke machines of the Eurovision Song Contest -- hosted Saturday by Vienna -- hide more serious international geopolitical tensions, says the creator of the world's first university course on the popular music competition. Historian Dean Vuletic leads a EU-funded research project at the University of Vienna, focusi
2 days ago via AFP
Rolling Stones rock small LA club ahead of stadium tour
LOS ANGELES (AP) — The Rolling Stones ripped through the intimate Fonda Theatre Wednesday with enough energy to fuel their entire 15-city North American tour.
2 days ago via Associated Press
David Letterman leaves late night with thanks and a smile
NEW YORK (AP) — There are those who will argue that the world of television hasn't suffered such a loss in nearly a generation, and they're right.
2 days ago via Associated Press
Morgan SM*SH Akting Berantem di 'Cinta Cenat Cenut 3'
Wajah ganteng bukan berarti tak punya nyali, seperti personel SM*SH, Morgan. Dalam film Cinta Cenat Cenut, Morgan menunjukkan sisi liarnya dengan berkelahi.
"Di sini aku ditantang untuk memerankan karakter yang lebih berani. Dari segi pakaian, fashion, akting lebih menantang. Sekarang ceritanya jeda waktu 5 tahun setelah sekolah," ungkapnya saat ditemui di BlitzMegaplex, Senin (24/9/2012).
Menurutnya berakting berani seperti itu adalah cita-citanya. Selain mendapat tantangan baru dalam berperan, ia juga mengaku ingin terlihat lebih garang.
"Adegan fighting itu tantangan buat gue, dari dulu peran gue melow, galau trus. Gue ditantang lebih berani," ujarnya.
Tak sembarangan, untuk lebih mendalami perannya dalam film yang bakal disiarkan oleh TransTV tersebut, Morgan juga punya pelatih khusus.
"Persiapan akting on the spot. Ada pelatih juga jadi syuting nggak terlalu berat," akunya.
(hkm/hkm)
3 years ago via detikhot
DOWNLOAD MP3/VIDEO VIA YOUTUBE