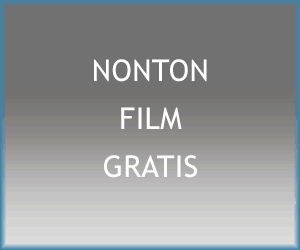 Glenn Close, Lena Dunham strike emotional chord at event
NEW YORK (AP) — Using her own family and Robin Williams as an example, a tearful Glenn Close urged some of the most powerful women in entertainment to help society shed its fear of those fighting mental illness in an emotional speech Friday at Variety's Power of Women luncheon.
3 days ago via Associated Press
FBI: Korean firm scammed out of $375K for fake Pharrell show
PITTSBURGH (AP) — The FBI in Pittsburgh says a man scammed a South Korean steel company out of $375,000 by pretending to work for a Japanese talent agency on behalf of musician Pharrell Williams.
3 days ago via Associated Press
Celebrity birthdays for the week of April 26-May 2
April 26: Actress-comedian Carol Burnett is 82. Guitarist-songwriter Duane Eddy is 77. Singer Maurice Williams of Maurice and the Zodiacs is 77. Singer Bobby Rydell is 73. Singer Gary Wright is 72. Actor Giancarlo Esposito ("Revolution," ''Breaking Bad") is 57. Drummer Roger Taylor of Duran Duran is 55. Drummer Chris Mars of The Replacements is 54.
6 days ago via Associated Press
"3 Still Standing" documentary features Robin Williams
TORONTO (AP) — Before the late Robin Williams enthralled television audiences on "Mork and Mindy," he was a star on the stand-up comedy circuit in the 1980s.
1 week ago via Associated Press
Look-Alike Actor Pays Tribute to Robin Williams With Epic Impression Mashup: Watch Now!
In case you've been meaning to watch Robin Williams' 20 most iconic films but haven't found the time... Jamie Costa has provided a touching placeholder until you have the...
2 weeks ago via E!Online
Robbie Williams' UFO obsession made him 'weird and fat'
Robbie Williams wanted to start a clothing line to get away from being the "weird and fat" singer who was obsessed with aliens.

Robbie Williams admits his obsession with aliens made people think he is "weird".

The 'Angels' singer developed a fascination with extra-terrestrial beings after getting "burnt out" by his pop career and decided to turn his attention to fashion when he realised his new hobby was affecting his public image - and making him pile on the pounds.

Speaking about why he launched his label Farrell, he said: "Ever since I was 16 all I have been doing is make album, promote album, tour album... and I did that for 20 years.

"Then I got a bit burnt out and I was looking for something else. I thought that something else was making documentaries about UFOs.

"But that wasn't going to work out for me. It just made me weird and - at the time - fat. Weird and fat, looking at UFOs.

"So I thought I would reverse out of this situation, which was a PR nightmare, and my management put the idea [of a clothing line] to me."

The 38-year-old star - whose wife Ayda Field is due to give birth to their first child in the coming weeks - was ridiculed in the past for his interest in outer-space, notably when he claimed a UFO had visited him in his studio right after he penned a track about aliens.

He said: "I had just finished writing a song called 'Arizona', which is about alien abduction, when there was this glow. It was magic."

3 years ago via music-news
Tags:
#Robbie Williams' UFO obsession made him 'weird and fat'
DOWNLOAD MP3/VIDEO VIA YOUTUBE
Youtube video cannot be found!