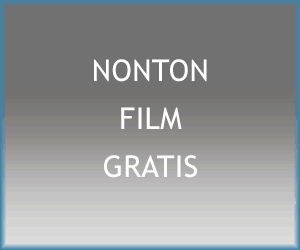 Music Review: Joy Williams goes solo and bares soul
Joy Williams, "Venus" (Sensibility/Columbia)
1 day ago via Associated Press
Pharrell: I give The Voice my all
Pharrell Williams thinks all recording artists should get involved with TV talent shows if given the chance.
2 days ago via music-news
Timbaland teases new Missy Elliott tune
Timbaland has revealed Missy Elliott is preparing to release a new track she cut with Pharrell Williams, her first single as lead artist since 2008.
4 days ago via music-news
Music Review: Campbell steps front and center with wife
Larry Campbell and Teresa Williams, "Larry Campbell & Teresa Williams" (Red House)
7 days ago via Associated Press
NBC's Holt ready to take over as 'Nightly' anchor
NEW YORK (AP) — New "Nightly News" anchor Lester Holt says he doesn't believe the broadcast needs to take special steps to rebuild trust among viewers following Brian Williams' demotion, even as NBC's first advertisement promoting him lauds his dependability.
1 week ago via Associated Press
Robbie Williams' UFO obsession made him 'weird and fat'
Robbie Williams wanted to start a clothing line to get away from being the "weird and fat" singer who was obsessed with aliens.

Robbie Williams admits his obsession with aliens made people think he is "weird".

The 'Angels' singer developed a fascination with extra-terrestrial beings after getting "burnt out" by his pop career and decided to turn his attention to fashion when he realised his new hobby was affecting his public image - and making him pile on the pounds.

Speaking about why he launched his label Farrell, he said: "Ever since I was 16 all I have been doing is make album, promote album, tour album... and I did that for 20 years.

"Then I got a bit burnt out and I was looking for something else. I thought that something else was making documentaries about UFOs.

"But that wasn't going to work out for me. It just made me weird and - at the time - fat. Weird and fat, looking at UFOs.

"So I thought I would reverse out of this situation, which was a PR nightmare, and my management put the idea [of a clothing line] to me."

The 38-year-old star - whose wife Ayda Field is due to give birth to their first child in the coming weeks - was ridiculed in the past for his interest in outer-space, notably when he claimed a UFO had visited him in his studio right after he penned a track about aliens.

He said: "I had just finished writing a song called 'Arizona', which is about alien abduction, when there was this glow. It was magic."

3 years ago via music-news
Tags:
#Robbie Williams' UFO obsession made him 'weird and fat'
DOWNLOAD MP3/VIDEO VIA YOUTUBE
Youtube video cannot be found!