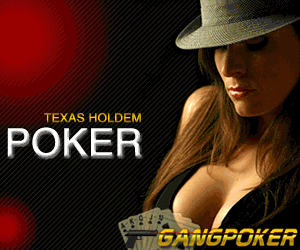 Game of Thrones Meets Doctor Who When This Fan Favorite Guest Stars
Doctor Who is getting an injection of Westeros next season. Maisie Williams will guest star on the popular BBC series that returns to BBC America this fall. "I'm so excited to be...
2 days ago via E!Online
Robin Williams' wife, children head to court in estate fight
SAN FRANCISCO (AP) — Attorneys for Robin Williams' wife and children are headed to court in their battle over the late comedian's estate.
2 days ago via Associated Press
Wendy Williams Sounds Off on One Direction: I Am Not Mad at Zayn Malik, but "Kick This Guy Out of the Group"
Zayn Malik may be taking a hiatus from One Direction. But if you ask talk-show host Wendy Williams, it may be best for the boy band member to just quit the group all...
1 week ago via E!Online
Robbie Williams to perform at Monaco prince's July bash
Monaco (AFP) - British pop star Robbie Williams will be the star turn at a July concert in Monaco to fete Prince Albert II's decade on the throne, the palace announced Monday.
1 week ago via AFP
Vogue Crowns "New Brat Pack" of Hollywood: See Justin Bieber, Kendall Jenner & Gigi Hadid's Fashion Spread!
Vogue has its eye on hot young Hollywood. (And, uh, we do too!) The April 2015 issue—which features a stunning Serena Williams on the cover—includes a fashion editorial with...
1 week ago via E!Online
Robbie Williams' UFO obsession made him 'weird and fat'
Robbie Williams wanted to start a clothing line to get away from being the "weird and fat" singer who was obsessed with aliens.

Robbie Williams admits his obsession with aliens made people think he is "weird".

The 'Angels' singer developed a fascination with extra-terrestrial beings after getting "burnt out" by his pop career and decided to turn his attention to fashion when he realised his new hobby was affecting his public image - and making him pile on the pounds.

Speaking about why he launched his label Farrell, he said: "Ever since I was 16 all I have been doing is make album, promote album, tour album... and I did that for 20 years.

"Then I got a bit burnt out and I was looking for something else. I thought that something else was making documentaries about UFOs.

"But that wasn't going to work out for me. It just made me weird and - at the time - fat. Weird and fat, looking at UFOs.

"So I thought I would reverse out of this situation, which was a PR nightmare, and my management put the idea [of a clothing line] to me."

The 38-year-old star - whose wife Ayda Field is due to give birth to their first child in the coming weeks - was ridiculed in the past for his interest in outer-space, notably when he claimed a UFO had visited him in his studio right after he penned a track about aliens.

He said: "I had just finished writing a song called 'Arizona', which is about alien abduction, when there was this glow. It was magic."

3 years ago via music-news
Tags:
#Robbie Williams' UFO obsession made him 'weird and fat'
DOWNLOAD MP3/VIDEO VIA YOUTUBE
Youtube video cannot be found!