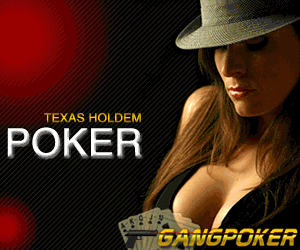 What Has Peter Pan Live!'s Allison Williams and Christopher Walken Scared?
"Not gonna lie, the bigness of it felt scary for a hot second."  That was Girls star Allison Williams' first reaction to donning the iconic tights of the boy who never...
3 days ago via E!Online
Allison Allison Teaches Jimmy Fallon to Fly Like Peter Pan on The Tonight Show—Watch Now!
They can fly, they can fly, they can fly! Before Peter Pan Live airs on NBC Dec. 4, Allison Williams stopped by The Tonight Show to give Jimmy Fallon a flying lesson. Describing the pro,...
6 days ago via E!Online
Robin Williams Likely Suffered from Lewy Body Dementia, Possible Hallucinations
Robin Williams' wife confirmed he was battling the early stages of Parkinson's disease before he tragically took his own life Aug. 11, but newly released autopsy details reveal that he was...
2 weeks ago via E!Online
Robin Williams' autopsy found no illegal drugs
SAN FRANCISCO (AP) — Authorities say an autopsy on actor Robin Williams found no alcohol or illegal drugs in his system when he committed suicide at his Northern California home in August.
2 weeks ago via Associated Press
After Peter Pan, NBC's Next Live Event Will Be…
NBC is really banking on their live events! The Peacock is well underway in preparing for Peter Pan Live!, the holiday musical special starring Allison Williams and Christopher Walken,...
2 weeks ago via E!Online
HOT NEWS!
Robbie Williams' UFO obsession made him 'weird and fat'
Robbie Williams wanted to start a clothing line to get away from being the "weird and fat" singer who was obsessed with aliens.

Robbie Williams admits his obsession with aliens made people think he is "weird".

The 'Angels' singer developed a fascination with extra-terrestrial beings after getting "burnt out" by his pop career and decided to turn his attention to fashion when he realised his new hobby was affecting his public image - and making him pile on the pounds.

Speaking about why he launched his label Farrell, he said: "Ever since I was 16 all I have been doing is make album, promote album, tour album... and I did that for 20 years.

"Then I got a bit burnt out and I was looking for something else. I thought that something else was making documentaries about UFOs.

"But that wasn't going to work out for me. It just made me weird and - at the time - fat. Weird and fat, looking at UFOs.

"So I thought I would reverse out of this situation, which was a PR nightmare, and my management put the idea [of a clothing line] to me."

The 38-year-old star - whose wife Ayda Field is due to give birth to their first child in the coming weeks - was ridiculed in the past for his interest in outer-space, notably when he claimed a UFO had visited him in his studio right after he penned a track about aliens.

He said: "I had just finished writing a song called 'Arizona', which is about alien abduction, when there was this glow. It was magic."

2 years ago via music-news