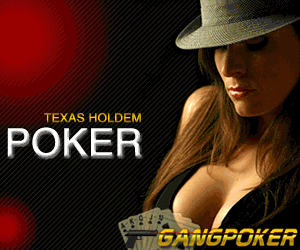 Tennis Star Madison Keys Says ''I Don't Really Identify Myself as White or African-American'' as Serena Williams Enters Aussie Finals
Haven't heard of Madison Keys? Well, take note of the professional tennis player, who is quickly becoming the new face of the sport.  The unseeded 19-year-old athlete has...
10 hours ago via E!Online
The Daily Show's Jessica Williams Says We're All Just Living in ''Beyoncé's Farts''
The Daily Show's Jessica Williams may have as many hours in a day as Beyoncé, but like the rest of us, she knows the Grammy winner is practically superhuman. "We're all...
1 day ago via E!Online
Sundance Quick Quote: Margot Robbie on her career success
PARK CITY, Utah (AP) — "Yeah. I'm still pinching myself. I'm pinching myself I'm here tonight I just - it's all surreal. I don't know why this is all happening but I'm really grateful it is."
4 days ago via Associated Press
SUNDANCE WATCH: Williams remembered, come for the tacos
PARK CITY, Utah (AP) — The Associated Press is all over the Sundance Film Festival, from its premieres to the Hollywood glitz. Here's what they've seen and heard:
6 days ago via Associated Press
New doc dedicated to Robin Williams explores comedy, misery
PARK CITY, Utah (AP) — Does the best comedy come from pain? And does that mean comedians are the most miserable people of all?
6 days ago via Associated Press
HOT NEWS!
Robbie Williams' UFO obsession made him 'weird and fat'
Robbie Williams wanted to start a clothing line to get away from being the "weird and fat" singer who was obsessed with aliens.

Robbie Williams admits his obsession with aliens made people think he is "weird".

The 'Angels' singer developed a fascination with extra-terrestrial beings after getting "burnt out" by his pop career and decided to turn his attention to fashion when he realised his new hobby was affecting his public image - and making him pile on the pounds.

Speaking about why he launched his label Farrell, he said: "Ever since I was 16 all I have been doing is make album, promote album, tour album... and I did that for 20 years.

"Then I got a bit burnt out and I was looking for something else. I thought that something else was making documentaries about UFOs.

"But that wasn't going to work out for me. It just made me weird and - at the time - fat. Weird and fat, looking at UFOs.

"So I thought I would reverse out of this situation, which was a PR nightmare, and my management put the idea [of a clothing line] to me."

The 38-year-old star - whose wife Ayda Field is due to give birth to their first child in the coming weeks - was ridiculed in the past for his interest in outer-space, notably when he claimed a UFO had visited him in his studio right after he penned a track about aliens.

He said: "I had just finished writing a song called 'Arizona', which is about alien abduction, when there was this glow. It was magic."

2 years ago via music-news
Tags:
#Robbie Williams' UFO obsession made him 'weird and fat'
DOWNLOAD MP3/VIDEO VIA YOUTUBE
Youtube video cannot be found!