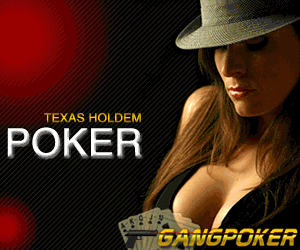 Ed Sheeran: I'm sorry Miley!
Ed Sheeran has scolded himself for slamming Miley Cyrus' behaviour during this year's Grammy Awards.
20 hours ago via music-news
Miley Cyrus Fan Sneaks Backstage at Singer's Concert Dressed as a Cleaner
Watch out for the wolf in custodian's clothing! Miley Cyrus superfan Anthony Skinner claims to have sneaked backstage after her Bangerz show Friday at Sydney's Allphones Arena...
2 days ago via E!Online
Grande takes advice from Miley
Ariana Grande contacted the Wrecking Ball singer to help her cope with false reports.
3 days ago via music-news
Miley Cyrus, Wiz Khalifa and More Celebs Love to Flip You Off on Instagram
While many celebs prefer to play nice for the camera, there are others who don't hesitate when it comes to flipping off the paparazzi or their fans for fun! Aside from sticking her...
2 weeks ago via E!Online
Miley Cyrus 'sued for dog mauling'
Miley Cyrus has supposedly become embroiled in a lawsuit after her sister Brandi's dog was accused of mauling a model.
2 weeks ago via music-news
HOT NEWS!
Foto Bugil Miley Cyrus untuk Sang Tunangan Beredar
Baru-baru ini beredar di internet foto Miley Cyrus berpose tanpa busana. Kabarnya, foto itu akan dikirim Miley untuk sang tunangan Liam Hemsworth.

Dalam foto tersebut, Miley terlihat berpose di dalam bathtub. Perempuan berusia 19 tahun itu pun nampak memamerkan tatto 'dreamcatcher' miliknya.

Seperti dilansir Showbiz Spy, Jumat (3/8/2012), foto tersebut diambil oleh fotografer sekaligus sahabat Miley, Vijat Mohindra.

Pada awalnya, foto itu akan diperlihatkan kepada Liam. Namun entah kenapa foto tersebut kini dipajang di situs milik Vijat.

Saat ini, Miley dan Liam memang tengah dimabuk asmara. Miley pun tak bisa jauh-jauh dari Liam. Bahkan, ia ikut menemani Liam yang sedang melakukan syuting untuk film terbarunya 'Paranoia' di Philadelphia.


(hkm/hkm)



2 years ago via detikhot