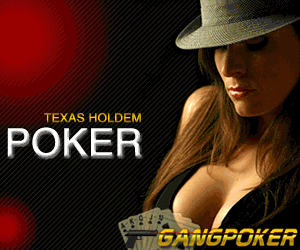 Son to Usher: Dad, you're not a great singer
NEW YORK (AP) — One of Usher's sons studies his dance moves meticulously, while the other has said to the Grammy-winning star: "You're not a great singer."
2 hours ago via Associated Press
Apparently Courtney Love Is a TV Star Now?
Anyone else see a bonafide TV acting career coming for Courtney Love? Anyone? Anyone? Well, it's happening! Just weeks after making her TV debut on FX's Sons of...
1 week ago via E!Online
Ricky Martin: I want more babies!
Ricky Martin has vowed to be as honest as possible with his sons.
1 week ago via music-news
Spoiler Chat: Scoop on a Glee Engagement, Sons of Anarchy, Revenge, AHS, The Affair and More!
Anyone else feel like it's been a meeeeeeeeellllllliiiooonn years since Glee was on there? No? Just us? OK, well then, we're still going to pony up some major scoop today anyway to help...
2 weeks ago via E!Online
Megan Fox on Her Family: ''I Like Being Around Boys and Being the Center of Attention''
Megan Fox is opening up about family. The usually private star recently gushed about hubby of four years Brian Austin Green and their two sons, Noah and Bodhi. "I love our...
3 weeks ago via E!Online
HOT NEWS!
Sons of Anarchy's Dead End for Tara, Tyler's Villainous Turn on The Originals and More OMG TV Moments
Click to view actual size image
Spoiler alert! We're about to dig into the biggest moments from Tuesday night's TV. If you haven't yet watched a particular show and don't want to be spoiled, skip to the next!

Sons of Anarchy: Tara (Maggie Siff) has lost all hope, y'all! Desperate to get her boys out of Charming and away from Jax (Charlie Hunnam), who is now having her watched 24/7 after learning of her plan, Tara once again hit a snag when she went to District Attorney Tyne Patterson (CCH Pounder) to finally make a deal, only to be brutally rebuffed. You see, Tyne already made a deal with Jax (He'll turn in the IRA in exchange for the Sons being cleared in the school shooting case), meaning Tara was a little too late. In the episode's downer of a final scene, Tara leaves dejected and desperate, saying, "No one can help me."

And no wonder she wants help after Jax learned the truth and Gemma (Katey Sagal) threatens her life for turning her son against her. Oh, and Gemma took Wendy (Drea DeMatteo) to a new kind of rehab: her own home where she will keep Wendy clean herself. (We bet she's thinking she's getting too old for this shit?!)

The Originals: Oh man, is this show hitting its sweet spot. Tonight's outing featured the first official The Vampire Diaries crossover as Tyler (Michael Trevino) made his New Orleans debut and he was on a freakin' mission. In a dark, dark twist, Ty totally down to kill Hayley (Phoebe Tonkin) and her unborn baby to exact revenge on Klaus (Joseph Morgan). And raise your hand if you were literally squealing with delight during Tyler and Klaus' long-awaited faceoff, which revealed that Tyler was basically on a suicide mission after losing everything important to him. Of course, knowing he wanted death, Klaus let him live, compelling him to never forget that he "means nothing" to him. Way harsh!

But don't count Tyler out just yet as the revenge-seeking wolf teamed with Marcel (Charles Michael Davis) by episode's end. Game. On. (How great was Trevino in this episode? We can't gush enough over his performance.)

Other big reveals/shockers? Hayley's real name is Andrea (and she's 23, by the way!) and she's from a very powerful werewolf family (think wolf royalty!) and Klaus bit Elijah (Daniel Gillies) after his brother and Hayley accused him of wanting to use the baby's blood to create an army.

The Mindy Project: Someone file a police report because the Fox hit nearly killed us tonight with all of the Danny (Chris Messina) and Mindy (Mindy Kaling) goodness, especially that look he gave her when they hugged while pretending to be a couple (long story, don't ask). Clearly, that was the moment. You know, the one where the guy finally starts looking at the girl in different light, which made him learning that she actually has a crush on Cliff (It's Always Sunny in Philadelphia's Glenn Howerton).Hurts. So. Good.

Oh, and The Office fan favorite Ellie Kemper returned as Mindy's frenemy-turned-neighbor Heather who ends up hooking up with Cliff. Oh, what a tangled web The Mindy Project is weaving!

NCIS: Nothing too shocking happened in this week's episode, but the promo following the show featured an introduction to Cote de Pablo's "replacement": NSA Analyst Ellie Bishop (Emily Wickersham). Love her or hate her, she's sticking around the CBS procedural. Get your first look at Ellie in the promo below!

The Voice: Tonight, the NBC reality series debuted its new results show twist: the Twitter save. After revealing the bottom three (Jonny Gray, Josh Logan and Kat Robichaud), viewers had five minutes to tweet the name of the singer that wanted to keep on the show with the hashtag "VOICESAVE". The results? Kat was instantly saved, and Jonny (Team Cee Lo) and Josh (Team Christina) were both eliminated. Further proof that Twitter is both a blessing and a curse.

S.H.I.E.L.D.: Yet another step closer to a question being answered on the ABC superhero series: what's the story with Skye (Chloe Bennet) and her parents? Coulson (Clark Gregg) finds the file on her parents, but all it reveals is that a unidentified, female S.H.I.E.L.D. agent dropped her off at an orphanage. He says he'll do more digging, but when he requests access, he gets denied. His clearance level isn't high enough. Someone obviously wants to keep Skye's backstory away from prying eyes.


12 months ago via E!Online